China CCTV Takes a Swing at Starbucks and Misses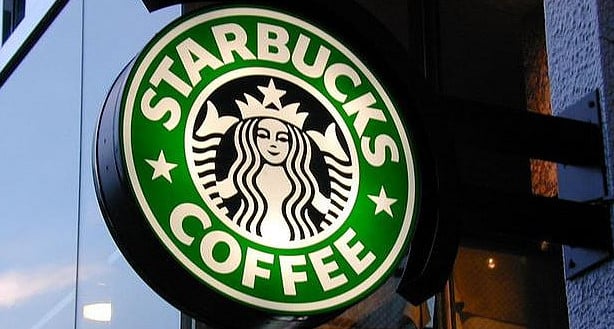 When a report from China Central Television, China's state broadcaster, came out in October, blasting Starbucks (NASDAQ:SBUX) for charging higher coffee prices in China than in Britain, onlookers were initially interested to hear how how the report would affect Starbucks's business in China, one of the company's most important markets. Thanks to a growing middle class in the country, Starbucks, along with many other businesses, have worked hard to initiate success in the retail gold mine that is China, and some speculated that the harsh report from CCTV would hinder the coffee giant's potential for gains.
As it turns out, however, a report from Reuters illuminates that CCTV actually ending up shooting itself in the foot, rather than shooting down Starbucks, because its October segment on the coffee chain was lambasted by Chinese Internet users and economic experts, and as it turns out, even employees at the company didn't agree with the broadcaster's reporting.
CCTV has been known to go after foreign companies for their prices and services in China, because the broadcaster recognizes that the country is an important market for many, and takes advantage of the fact it can make accusations from far away while never criticizing its own, more vulnerable companies. Apple (NASDAQ:AAPL), Samsung Electronics (SSNLF.PK), and Yum! Brands (NYSE:YUM) are among the major companies that have come under the CCTV spotlight, and Zhan Jiang, a journalism professor explained via Reuters, "Criticizing foreign companies is very safe. Leaders don't pay attention to it, people will support it, and it won't bring the network any trouble."
CCTV's harsh reports have incited differing results, sometimes drawing apologies from companies and sometimes drawing rejection, but in the case of Starbucks, the broadcaster actually provoked criticism from economic experts and Chinese consumers who understood that CCTV researchers failed to understand the crux of economics when they charged that the coffee giant is demanding higher prices. Mark Tanner, managing director of China Skinny, explains, "Of course Starbucks has the right to charge premium prices — if that's what consumers want, they's what they'll go to."
According to Reuters, the idea behind the CCTV Starbucks blast came when one of the broadcast's executives noted that Starbucks coffee costs more in China than in Britain. Executives seemed to agreed that it was the perfect way to villainize the coffee chain and make room for more mom and pop cafes, but insider sources say that most people at the television company didn't even agree with the report, but remained quiet on account of principles set by the ruling Communist party. They instead took to group chat apps or private conversations to voice their grievances, and never challenged editors.
One insider source told Reuters, "I couldn't find you a single person at CCTV who genuinely agreed with that report. Everybody thought it was very silly. Of course, during meetings, the higher-ups all said it was right to do the report and no one disagreed." So the show went on and the 18 minute report featured hidden cameras and reporters in a number of cities in both China and the U.S. asking people what they thought about the price and value of Starbucks coffee. CCTV blasted the coffee company for earning "fat" profit margins from its China business and said it needed a lawyer to explain what punishment Starbucks would receive in the U.S. if it hiked up its prices there, too.
CCTV reporters thought it was a great investigation, but unfortunately for them, not many outsiders agreed, and now the tables have turned to put the broadcaster as the target of the firing squad. The report was widely criticized, by both consumers and experts, and illuminated what that CCTV has been doing all along — going after foreign companies and making inaccurate and uneducated claims. CCTV has been criticized for failing to understand the laws of economics, misreading tax policies, and making inaccurate estimates, and now, Reuters reports that the broadcaster has been forced to reevaluate its strategies and use more discretion when choosing stories.
A former CCTV employee says that reporters now see that their reports have far-reaching effects and need to be backed up with viable evidence, and they undoubtedly produce results, but not always good ones.
Don't Miss: Plot Twist? Barnes & Noble Founder Suffers Mega Loss From Stock Sale.