China Mobile Takes Initial Hit From Apple Partnership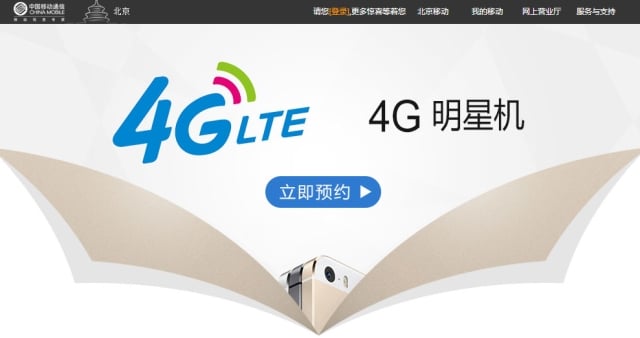 Will Apple's (NASDAQ:AAPL) partnership with China Mobile (NYSE:CHL) negatively impact the world's largest carrier in the short term? Soon after Apple confirmed the iPhone distribution deal with China Mobile on December 22, many analysts began lowering their earnings estimates for the telecom giant, reports the Wall Street Journal.
According to the Wall Street Journal, Mizuho Securities analyst Marvin Lo estimated that the carrier's net profit would fall by 10 percent this year. Similarly, Credit Suisse analyst Colin McCallum lowered his net profit expectations by 9.1 percent and reduced his price target on China Mobile shares by 6 percent to $12. McCallum cited increased mobile phone subsidies as well as an interconnection policy change that favors China Mobile's competitors.
Although both companies will likely benefit in the long term from the partnership, it appears that China Mobile is currently holding the short end of the stick. According to the Wall Street Journal, most analysts have cited China Mobile's capital expenditures related to the establishment of a new 4G network and upcoming subsidies for the newly available iPhones as the reasons for the reduced earnings forecast.
However, it should be noted that China Mobile is not the first Chinese carrier to take an initial hit from a partnership with Apple. China Mobile's rivals, China Unicom (NYSE:CHU) and China Telecom (NYSE:CHA), have had distribution deals with Apple since 2009 and 2012, respectively. "Share prices of China Telecom and China Unicom fell for about 6 months after they announced the iPhone partnership agreements as the street was in a race to revise down earnings incorporating handset subsidy expense," recalled Macquarie analyst Danny Chu in a recent report obtained by the Wall Street Journal. However, both carriers eventually rebounded and reaped benefits from their partnerships with Apple.
Regardless of the short-term impact on China Mobile's earnings, the long-awaited deal is expected to significantly boost Apple's market share in China. Market research firm IDC has predicted that the new partnership with China Mobile will allow Apple to double the market share that it held in China last year.
Here's how Apple has traded over the past five sessions.
More From Wall St. Cheat Sheet:
Follow Nathanael on Twitter (@ArnoldEtan_WSCS)