China Mobile's iPhone 5S Preorders Surpass 25,000 on First Day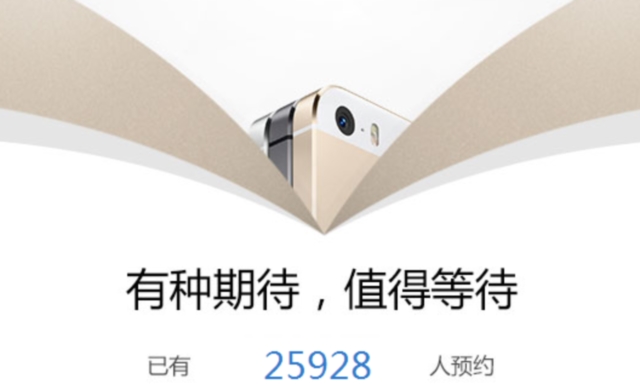 Preorders for Apple's (NASDAQ:AAPL) iPhone 5S through a new China Mobile (NYSE:CHL) iPhone page have already exceeded 25,000 barely 12 hours after the page was first activated. As previously reported by Apple Insider, the page appears to have been launched sometime before 1 p.m. local time in Beijing. Soon afterwards, Apple Insider posted a screenshot of the iPhone 5S preorder page that showed over 3,000 customers had already visited China Mobile's new iPhone landing page. Now, approximately 14 hours later, the counter is fast approaching 26,000.
As pointed out by Fortune's Philip Elmer-Dewitt, the counter was increasing at the rate of one every two seconds approximately six hours after the page was activated. That rate appears to have significantly slowed down now, although it should be noted that this is not surprising considering that it is currently around 3 AM local time.
According to the Wall Street Journal's translation of the China Mobile page, the counter represents the number of people that have signed up for a new iPhone 5S. The Google (NASDAQ:GOOG) translation of the page also indicates that each customer is limited to one iPhone 5S reservation. The page also states that reservations are for "personal use, not for sale." Previous iPhone launches in China have been plagued by iPhone scalpers that purchase devices only to resell them for a profit on the so-called "gray market."
The Wall Street Journal also noted that the iPhone 5S is being promoted with a slogan that reads "something worth waiting for." When the reservation link is clicked, the slogan changes to "distance is only one step away."
Although China Mobile and Apple have both declined to officially confirm a distribution deal, China Mobile has already activated various promotional pages for its new 4G services and the iPhone 5S. According to the Wall Street Journal's sources, China Mobile will announce a distribution deal with Apple when it unveils its new 4G services at a global partner conference in Guangzhou on December 18.
A distribution deal with China Mobile is widely expected to significantly boost Apple's share of China's smartphone market. Recently released data from market research firm Counterpoint showed that Apple has already moved from its previous position as the sixth-largest smartphone vendor in China to the third largest in October due to strong sales of the iPhone 5S and iPhone 5C. A partnership with China Mobile — the world's largest carrier with over 750 million subscribers – may make Apple "the No. 1 smartphone player in December or January in China," noted Counterpoint.
Follow Nathanael on Twitter (@ArnoldEtan_WSCS)
Don't Miss: Jim Cramer: What's the Word on Apple?