Coca-Cola May Take Apple's iBeacons to the World Cup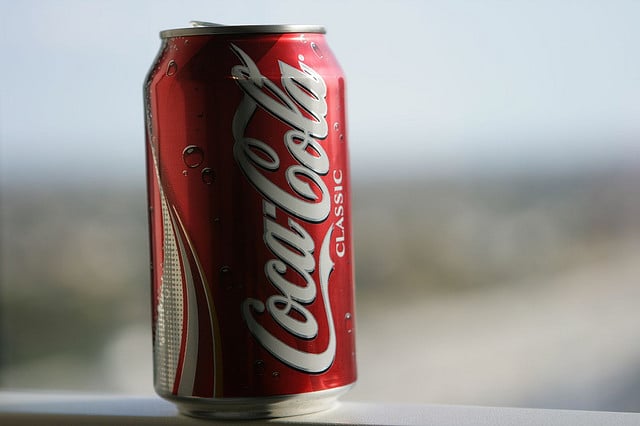 Apple's (NASDAQ:AAPL) increasingly widespread iBeacon micro-location technology may soon gain additional exposure on a worldwide level at the upcoming FIFA World Cup in Brazil. According to The Drum, Coca-Cola (NYSE:KO) is currently testing Apple's iBeacon system as part of a targeted marketing campaign during one of the world's most widely viewed sporting events.
Coca-Cola Enterprise digital director Simon Miles told The Drum that the beverage giant is "leaning heavily" towards using Apple's iBeacon system as a way to reach consumers in "difficult, noisy environments" like the World Cup. "We are looking long and hard at iBeacons and what they might bring to market. It's very interesting. We have some good ideas which will come to market this year around this as there are big opportunities," he noted.
Apple's iBeacon technology uses the Bluetooth Low Energy communications standard to send notifications to mobile devices based on their proximity to a transmitter. The Bluetooth-based technology allows the system to more accurately pinpoint a user's location than GPS can. Although the system can be used for indoor navigation purposes, Coca-Cola is interested in using iBeacons to deliver promotional messages to consumers based on their specific location in and around the World Cup stadium.
"What's really interesting is where we can have iBeacons installed so a person will receive one message when in the car park, then a second, different one once they are in-store, in a way which can bring your message to life," Miles told The Drum. Apple uses the system in a similar manner at its Apple Stores. Once a user enters a store, the Apple Store app automatically switches to an "in-store mode." The app then provides product information based on a user's specific location inside the Apple Store.
"This will start to help us cut through," observed Miles. "Also in the licence trade — in bars for example it's hard to see what soft drinks are available as people simply can't see over the bar — there are no visible signs. We can do that with iBeacons — the opportunities in different environments like live events, restaurants and licence trade — are big."
While Coca-Cola's possible use of the iBeacon system at the upcoming World Cup may be the highest profile use of this technology so far, many other retailers and businesses have started to adopt Apple's micro-location technology. Macy's (NYSE:M) has installed shopBeacons that use iBeacon technology in several of its retail locations, while Major League Baseball is exploring the use of an iBeacon-based navigation system for its stadiums. More recently, American Eagle Outfitters (NYSE:AEO) announced that it would start using shopBeacons in 100 stores next month.
Here's how Apple traded on Friday.
Follow Nathanael on Twitter (@ArnoldEtan_WSCS)
More from Wall St. Cheat Sheet: