Cook Goes to Beijing to Talk China Mobile Partnership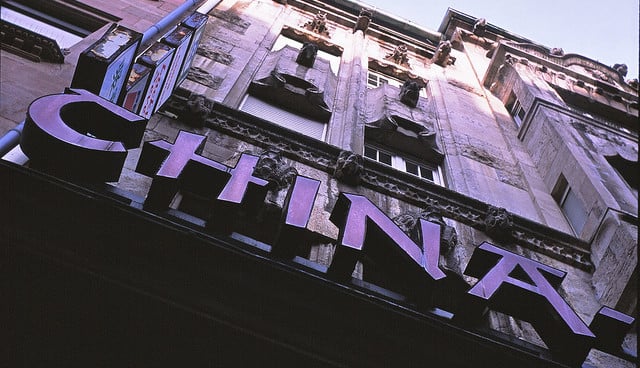 Apple (NASDAQ:AAPL) CEO Tim Cook traveled to Beijing last weekend to give a briefing on the company's recent deal with China Mobile (NYSE:CHL). That deal took six years' worth of negotiations, started by late Apple CEO Steve Jobs, and it represents a huge opportunity for Apple to find growth in China, which is currently the world's largest smartphone market.
According to a report from The Wall Street Journal, Cook took a different approach from Jobs to pushing forward the negotiations by making actual visits to China. Cook has been in the country three times in the past 13 months, the Journal reports, while Jobs never traveled there publicly.
The companies announced that a deal had been reached last month after lengthy speculation that the two parties were close to reaching an agreement. Now the iPhone 5S and 5C are set to go on sale through China Mobile on Friday.
The latest visit involved Cook holding a briefing alongside China Mobile Chairman Xi Guohua to highlight the importance of the deal. "As of this weekend we will be selling iPhones in more than 3,000 additional locations," Cook said, per The Wall Street Journal. " It's a monumental day and a watershed moment."
Both Xi and Cook said the length of time the two parties remained in talks over the deal helped build a stronger relationship between the companies. Xi likened the process to courtship and eventual marriage. "We've gotten to know each other … today is a beginning, and I think there are lots more things our companies can do together in the future," Cook said, according to the Journal.
While the general consensus is that Apple will benefit from the deal — which grants the company access to 700 million subscribers — analysts vary in how many iPhones they believe Apple can sell to Chinese consumers. Estimates of China Mobile's iPhone sales in 2014 have varied from less than 10 million (Bank of America) to up to 24 million (Cantor Fitzgerald).
One of the biggest challenges Apple will face is getting consumers to pony up the high price of its new iPhones. Wireless carriers in China don't offer device subsidies as high as are typical in the U.S., and many Chinese consumers can't afford Apple's smartphones. Apple has lost ground in China and other emerging markets to rival Samsung Electronics (SSNFL.PK) and various companies making cheap smartphones that run on Google's (NASDAQ:GOOG) free Android operating system.
Xi said at the briefing that China Mobile will offer subsidies on the devices, but he didn't provide any more details. Cook reiterated that Apple's business model is to provide the most high-quality products and not worry so much about market share. "Apple has always been about making the best products, not the most products … and that's not going to change ever," he said, the Journal reports.
While that strategy sounds good, the smartphone market in the first world is getting close to reaching its saturation point. If Apple doesn't make products that consumers in emerging markets can afford, it could lose out on the only remaining opportunities for iPhone growth.
It was recently reported that Apple is using older iPhone models to lure customers in emerging markets, rather than turning to making what it deems as inferior products. Apple is reportedly bringing back the 8GB iPhone 4 to sell in India, another fast-growing market where consumers can't typically afford Apple's smartphones. This technique could work for a while, but since production of the device stopped last year, Apple can only look forward to selling remaining inventory.
Cook and Xi also promised that Apple and China Mobile will collaborate on more than just smartphones in the future. For now, we're left wondering what the parties have up their sleeves and whether Chinese consumers will be able to afford it.
More from Wall St. Cheat Sheet:
Follow Jacqueline on Twitter @Jacqui_WSCS