Cook: Jobs's Legacy Will Always Be Apple's Foundation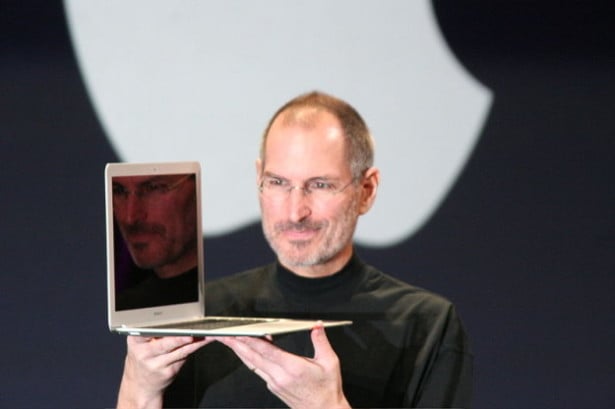 Tomorrow will be the second anniversary of Steve Jobs's death. Apple (NASDAQ:AAPL) CEO Tim Cook recently sent out a company-wide email reflecting on the Apple co-founder's legacy and his impact on the world. 9to5Mac's Mark Gurman was able to acquire a copy of Cook's email which is posted below.
"Tomorrow marks the second anniversary of Steve's death. I hope everyone will reflect on what he meant to all of us and to the world. Steve was an amazing human being and left the world a better place. I think of him often and find enormous strength in memories of his friendship, vision, and leadership. He left behind a company that only he could have built and his spirit will forever be the foundation of Apple. We will continue to honor his memory by dedicating ourselves to the work he loved so much. There is no higher tribute to his memory. I know that he would be proud of all of you. Best, Tim."
Cook was named CEO of Apple after Jobs resigned in August of 2011. In an open farewell letter addressed to the "Apple Board of Directors and the Apple Community," Jobs wrote that, "I believe Apple's brightest and most innovative days are ahead of it. And I look forward to watching and contributing to its success in a new role. I have made some of the best friends of my life at Apple, and I thank you all for the many years of being able to work alongside you."
As noted by 9to5Mac, Apple posted a video tribute to Jobs on its homepage to mark the first anniversary of Jobs's death last year. The video can be seen below.
Earlier this year, Jim Dalrymple on his blog The Loop reported that a video clip of Apple's legendary former CEO was released by the Silicon Valley Historical Association. In the clip, Jobs noted that his work in the tech industry was like a "layer sedimentary rock." Although each layer contributes to the overall height of the mountain, "no one on the surface — unless they have X-ray vision — will see your sediment. They'll stand on it," stated Jobs.
Follow Nathanael on Twitter (@ArnoldEtan_WSCS)
Don't Miss: Security Researchers Outwit Apple's Find My iPhone Feature.