Could Microsoft Get an Influential New Board Member?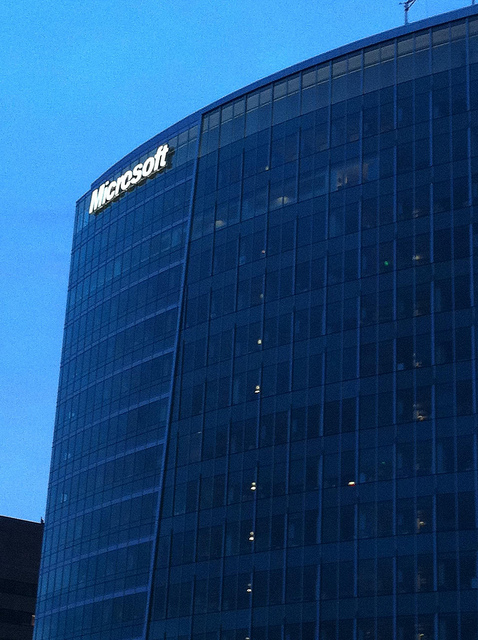 A lot of people were unhappy with Microsoft's (NASDAQ:MSFT) latest operating system — Windows 8 — and many weren't excited by the company's own line of tablets.  As a result, shareholders weren't too happy either, and that led to one of the biggest sell-offs of Microsoft stock in years. Now, for Microsoft to turn that downward swing  back around, one large shareholder may want to wield a little more control.
Microsoft was already in a trouble position for getting a slow start in the transition to mobile computing — particularly smartphones and tablets — and it didn't get any better when its Surface tablets and newest operating system failed to gain traction right alongside each other. Microsoft's push into the smartphone market has also been impeded by the overwhelming dominance of Apple (NASDAQ:AAPL) and Google (NASDAQ:GOOG).
A fumbling delve into mobile was just another bad sign for Microsoft. PC sales have been on the decline, meaning a large segment of the tech company's business is shrinking, and it doesn't have a new market in which it can easily escape. Naturally, all the difficulty lead to weak quarterly results.
Weak results are not easily overlooked by investors, and Microsoft was no exception. There seemed to be some anticipation as shares slid from around $36.30 in middle of the week down to around the $35.44-per-share price they closed at on Thursday. After the market closed, anticipation turned to understanding, and shares fell sharply.
Microsoft opened Friday morning at $32.41 a share — more than $3.00 below the previous close. Over the course of the day, it went as low as $31.02. Shares closed at $31.40, which was 11.4 percent below the previous close. A little positivity slipped through in post trading, but only a small amount, as shares moved up just 0.64 percent to $31.60.
Microsoft has been working on some moves to improve its situation, such as a major, internal restructuring that CEO Steve Ballmer has been planning for some time. However, activist shareholder ValueAct Capital Management wants to get one of its own people onto Microsoft's board of directors so that it can have a say in what happens at Microsoft, according to an anonymous source for Reuters.
ValueAct owned 33 million Microsoft shares earlier this year. That gave the firm a 0.4 percent stake in Microsoft  — and a 0.4 percent share of the $34 billion loss of market value Friday — and it's possible that ValueAct will be looking to increase that stake.
Of course, with so much invested in the company, it's logical to want a little control. Some other institutional investors have even been in communication with ValueAct over concerns about Microsoft's management under Ballmer.
Ballmer has been in charge of the company during the time the Microsoft fell behind Google and Apple in mobile, the time the company's tablets and software flopped, and will likely stay in charge for the revamping of the company's internal structure.
If ValueAct can land a position on the board, it may be able to do something to assuage concerns about Ballmer. Replacing him might be an unlikely extreme, as Ballmer has a 4 percent stake in the company, his own position on the board, and the favor of Bill Gates, who owns 4.8 percent of the company and also has a position on the board as chairman.
ValueAct may instead be able to put some pressure on Ballmer and wield a little influence in his decision-making. Even if ValueAct can't secure a position on the board, its attempt could send a message to the company, and it may be able to exert influence in other ways.
Follow Mark on Twitter (@WallStMarkSheet)
Don't Miss: Microsoft's Surface Stomps on 4Q Earnings.