Could Pricey iPhone 5C Make Apple Fail in Asia?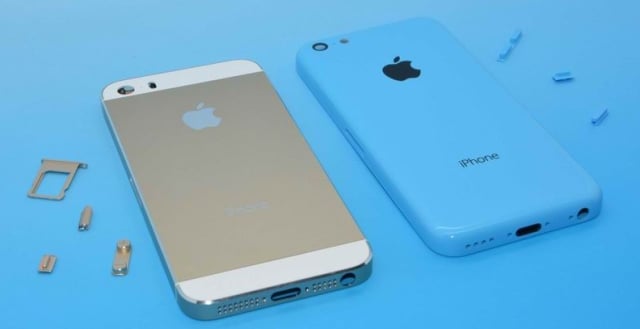 When Apple (NASDAQ:AAPL) unveiled its much-rumored "low-cost" iPhone at a media event Tuesday, many were mystified when the company revealed that the iPhone 5C would cost $549 without a contract. That's a much higher price than the $300 to $400 expected, and it won't help the company much in the emerging markets where it has been struggling due to its lack of a low-cost device.
A report from Forbes claims Apple priced the iPhone 5C so high because the company chose to focus on margins over market share, which could have disastrous results for Apple's growth in emerging markets. Low-cost devices from Samsung (SSNLF.PK) and others powered by Google's (NASDAQ:GOOG) Android operating system have been incredibly popular in emerging markets like Asia, where customers often have to pay full price for smartphone devices.
The high cost of Apple devices is causing the iPhone maker to lose market share for its App Store as well as its smartphones. Forbes pointed out that the mobile app market is growing in revenue much faster than the smartphone market, and Apple is losing out to Google Play because of lost business in Asia. The combined app revenue from Japan and South Korea now tops app revenue from the U.S., and Google Play has been rapidly erasing the formerly large lead Apple's App Store had in terms of mobile app revenue.
Apple's app revenue was five times that of Google's in the second quarter of 2011. Apple only made 2.3 times more than Google off mobile apps in the second quarter of this year, and Google Play has already passed Apple in download volume. This is a bad sign for Apple, as app developers might start prioritizing Android over iOS, whereas in the past, they typically designed for iOS first.
On Tuesday, Apple also announced a deal with China's largest wireless carrier, China Mobile (NYSE:CHL), but Chinese critics and consumers took to the Web with harsh words for Apple following the reveal of the iPhone 5C. Most of the complaints were related to disappointment over the device's high cost.
The combination of the iPhone 5C with the China Mobile deal was supposed to be a twofold move to guarantee success for Apple in Asian markets where it has been lagging behind competitors. The iPhone 5C's high price could stop Apple from making the gains it needs in both smartphone and mobile app market share in Asia.
Follow Jacqueline on Twitter @Jacqui_WSCS
Don't Miss: Apple: iPhone 5S Set a New Precedent with This Technology.