Could This Be the Key to a Larger iPhone Screen?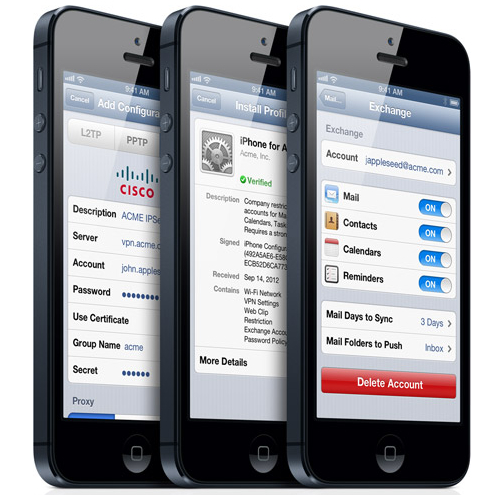 Although large-screen smartphones are becoming an increasingly popular option for consumers, Apple (NASDAQ:AAPL) has so far avoided the temptation to fragment its product line with a large-screen iPhone that could easily be mistaken for a tablet. However, a new patent uncovered by Apple Insider suggests that Apple has discovered a method for making the iPhone's screen bigger without increasing the overall size of the device.
In a patent titled "Electronic device, display and touch-sensitive user interface," Apple outlines its revolutionary concept for expanding its mobile device screen estate. Apple notes in its filing that most smartphones are "typically framed by a bezel."
However, Apple's patent proposes replacing this typical bezel covering with a "bezel that is at least partially light transmissive." When the proximity sensors in this proposed bezel covering detect the user's finger, the bezel becomes transparent — instantly creating a larger touchscreen.
When the user is not touching the interactive bezel, it returns to its opaque state. This creates the illusion of a typical bezel window appearance when it is not in use.
The patent also outlines various other embodiments of this interactive bezel concept. One embodiment outlines a method for using the interactive bezel as a secondary input control area.
"The sensor system can include a touch sensitive surface and the controller can be adapted to designate at least one of the areas of the touch sensitive surface for at least one control; to adjust the appearance of a part of the second portion of the active area to present a virtual control associated with each area; and to control a part of the second portion to minimize the transmission of luminance through these areas of the bezel when the second portion is not used to present a virtual control," states Apple in the patent filing.
Although this technology would most likely be used for Apple's iPhone or iPad products, it is also interesting to note that this concept would also be an aesthetically pleasing feature on a smartwatch device such as Apple's rumored iWatch. Here's how Apple closed out the trading week on Friday.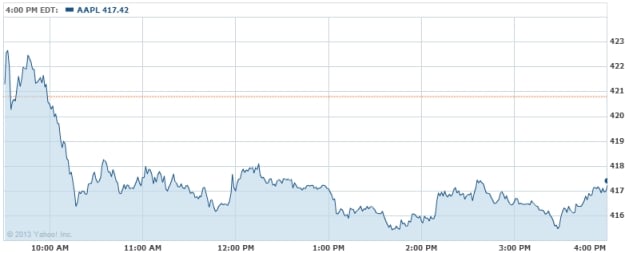 Follow Nathanael on Twitter (@ArnoldEtan_WSCS)