Could This Invention Give Apple a 'Kid-Friendly' Marketing Edge?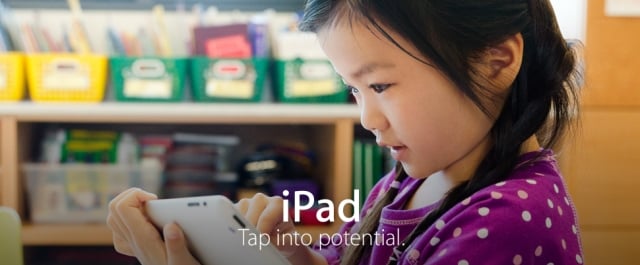 A recently published patent uncovered by Apple Insider reveals that the Apple (NASDAQ:AAPL) has developed a human recognition system that automatically regulates the output of an electronic device based on privileges assigned to individual users. As noted in the patent titled, "Systems and methods for controlling output of content based on human recognition data detection," the invention uses "human recognition data captured by one or more sensors of an electronic device" to determine which users are present.
Depending on which users are present or absent, the device will grant or deny access to certain content, or otherwise alter its output. Apple outlined several possible uses for this technology in the patent background information.
"For example, a user may 'login' to an electronic device, access private emails, play an adult-rated movie, halt playing of the movie when a child walks in the room, and perform many other actions using the device depending on the circumstances. However, one or more manual actions must be performed by the user in order to accomplish each of these tasks and, oftentimes, the user may not even be aware that one or more of these actions should be performed (e.g., that playback of an adult-rated movie should be stopped because a child has stepped into the room)," noted Apple.
In the latter example, the system could function as a proactive content rating system for children. Once the device recognized that users with content access restrictions were present, it would automatically block or stop playback of any restricted content.
Apple also described several different methods in the patent for acquiring this "human recognition data." The described methods include a "camera with an optical or digital lens" that captures an image of a face, an infrared sensor to detect "heat data reflected off of the one or more individuals' faces," or a microphone to "capture audio data that may be analyzed to detect a voice of one or more particular individuals."
The electronic device may also capture multiple users' "human recognition data" at the same time. This allows the device to alter its content output based on combinations of individuals. For example, the device might allow a child to access certain content if an adult is present. Although it is not known if the Cupertino-based company has any plans to use this patented technology in the near future, this invention could one day be incorporated as a "kid-friendly" feature into Apple's products. Here's how Apple traded on Thursday.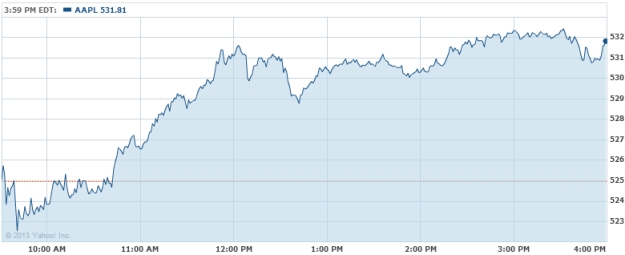 Follow Nathanael on Twitter (@ArnoldEtan_WSCS)
Don't Miss: Here's How Apple's Mac Pros Are Made.