Customs Puts a Damper on Patent Case for Microsoft and More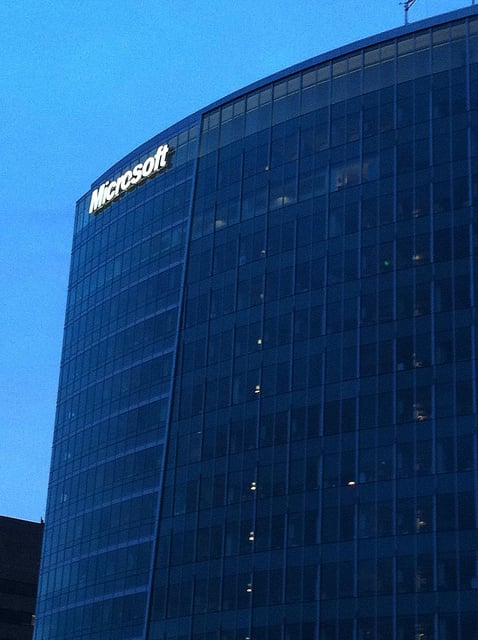 Even after the absurd amount of arbitration that goes into patent trials is complete, it seems matters aren't so easily brought to a close. Some orders coming from the International Trade Commission are not followed by U.S. Customs and Border Protection, and Microsoft (NASDAQ:MSFT) has found its in-court victory against Google (NASDAQ:GOOG) a little dissatisfying outside of court.
In May of 2012, Microsoft won a patent claim against Google's Motorola Mobility unit. The victory earned Microsoft an import ban against some of Motorola's smartphones. The devices in question had been found to infringe on a Microsoft patent for methods of synchronizing calendar events between mobile devices and computers.
Based on the ITC's decision, the infringing devices should not have been allowed into the United States for more than a year, and they still shouldn't be allowed. However, Customs hasn't taken action to stop the importation of the devices. And, apparently, this isn't the first time Customs has been lax on an import ban decided on by the ITC.
In the past, Apple (NASDAQ:AAPL) had earned an import ban against some smartphones from HTC Corp. (HTCKF.PK), which is based in Taiwan. However, Customs did nothing to stop HTC from continuing shipments of the infringing devices. Apple was forced to file an enforcement action, but the issue between HTC and Apple was settled before the issue with Customs was resolved.
Lexmark International Inc. (NYSE:LXK) and Lutron Electronics Co. have called out Customs for its inaction. In regard to ITC-imposed import bans, the companies said Customs was "increasingly ineffective" and had "unpredictable enforcement." They may be right, as some bans amount to nothing when Customs takes no enforcing action. Other times, it may improperly enforce a ban.
A unit of Corning (NYSE:GLW), Corning Gilbert, was banned from importing into the U.S. for over a year because Customs had included it in a ban that it didn't belong in — the company that filed for an import ban hadn't named Corning in its complaint. Corning sued because of the ban, and a U.S. trade judge found Customs in the wrong.
Part of the issue may arise from Customs not viewing trade as its primary concern. According to Robert Stoll, a patent lawyer at Drinker Biddle & Reath LLP, "[Customs] want to focus their efforts on terrorism, and the issues related to intellectual property is not their concern."
It may also be that Customs is just not in a position where it can effectively enforce the bans. As technologies become more advanced, it may be difficult for the agency to accurately identify items that qualify for bans. The ability to understand patents often requires specialist knowledge that Customs may not have readily available at its fingertips.
On the other hand, Microsoft seems to think that Google has talked Customs into allowing the Motorola devices to continue being imported. Microsoft Deputy General Counsel David Howard said that "Customs repeatedly ignored its obligation and did so based on secret discussions."
Microsoft has filed for a court order to get Customs to block Motorola Mobility imports. In its filing, Microsoft said that it seemed a court order would be necessary to make Customs enforce the ITC's decision, and that Customs "has repeatedly allowed Motorola to evade that order based on secret presentations that [Customs] has refused to share with Microsoft."
It is actually common for both parties in these types of cases to lobby Customs, and a certainty amount of secrecy is involved to protect trade secrets. A Google spokesman said in a statement, "U.S. Customs appropriately rejected Microsoft's effort to broaden its patent claims… We're confident that the court will agree."
Microsoft may be able to get its situation sorted out if it wins the court order, but there are several other cases banking on Customs to step in and do what is expected of it. Samsung (SSNLF.PK) has an import ban against some old Apple devices set to take effect. Considering the recent troubles, it may be a time for some change at Customs. Former ITC Chairwoman Deanna Tanner Okun said, "Both agencies are working with outdated policies and procedures that need to be changed to make the commission orders effective." If nothing changes, there may be just that much more litigation happening at big tech companies.
Follow Mark on Twitter (@WallStMarkSheet)