Dan Frommer: iOS 7 Is the Fresh Start Apple Needed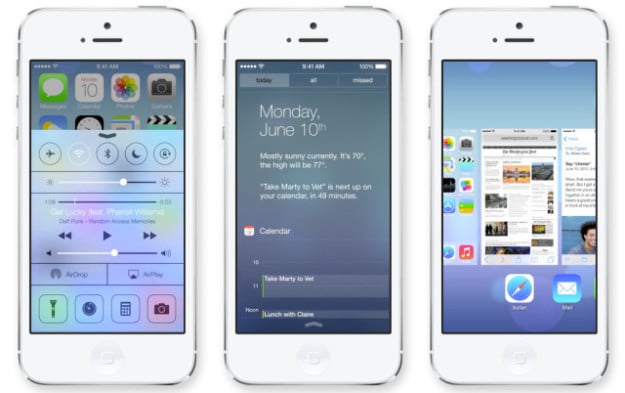 Well-known tech commentator Dan Frommer offers his unique take on Apple's (NASDAQ:AAPL) new iOS 7. Frommer is the Editor at Large for the Web technology blog ReadWrite and the founder and editor of SplatF, a tech news and commentary site.
Although Frommer believes Apple's original iPhone iOS was "one of the most beautiful interfaces ever imagined," he still likes the way the new iOS 7 looks. He notes that many of the problematic issues in iOS came from add-ons, and he appreciates that there is a "new set of cues to start from."
Frommer also notes the impact that Apple's iOS 7 redesign will have on companies that make apps for Apple's operating system. Many of these companies have invested a lot of time and money into creating a hybrid look between their own branding and Apple's original iOS. Now these companies will either have to "play along" with iOS 7's new look or risk looking incongruous in Apple's latest mobile operating system.
The commentator also notes that for the first time, Apple is promoting its mobile operating system on a white iPhone. Is this because the new iOS 7 actually looks better framed in white or is it just a marketing ploy that helps to emphasize how different the new iOS 7 is from the previous iOS iterations?
The only thing we can be sure of is that there is definitely a reason for the advertising shift to a white iPhone. Apple is a company that is very particular about its branding, and it even asked developers not to use white iPhones when promoting their apps for the previous versions of iOS.
Beyond the design elements of the new iOS 7, Frommer also appreciates the internal upgrades, such as the convenient Control Center and the automatic app updates. Frommer also hails Apple's new Activation Lock function, calling the anti-theft deterrent a feature that "might actually benefit the planet."
However, Frommer doesn't have only praise for Apple's latest iOS. He believes iOS 7 still has "basic, obvious places for improvement." He would like to see improvements in how apps can talk to each other, as well as the capability for two apps to share a screen.
Here's how Apple traded on Thursday: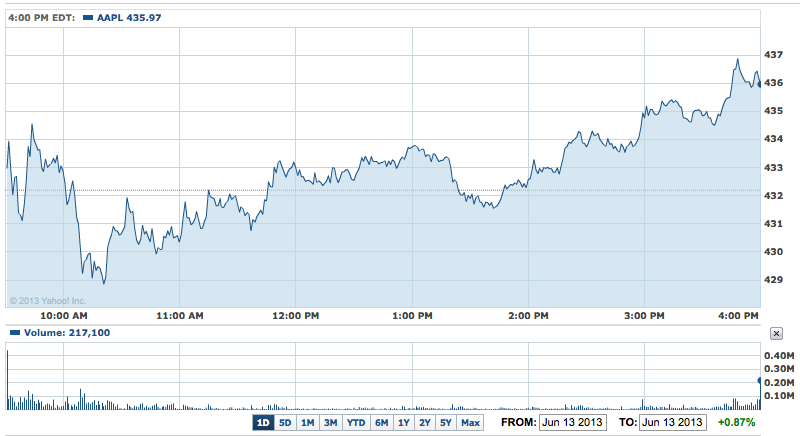 Follow Nathanael on Twitter (@ArnoldEtan_WSCS)
Don't Miss: Is Kanye West Like Steve Jobs?