David Einhorn's Top 5 Favorite Stocks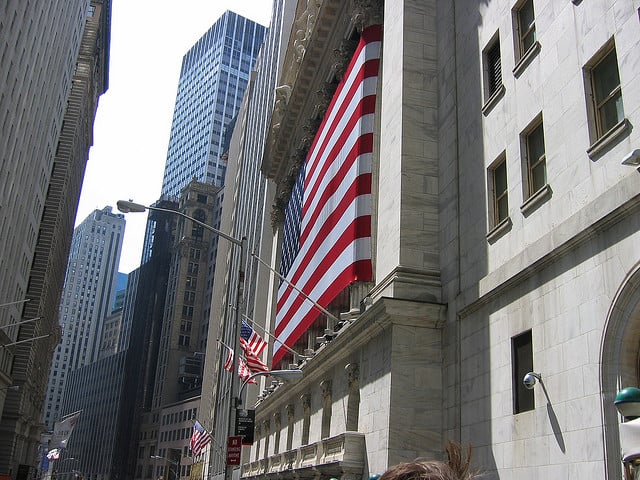 Due to investment strategies that include placing bets against a rising market, hedge funds are often known for significantly underperforming the broad equity market. However, David Einhorn's Greenlight Capital has managed to post impressive gains for nearly two decades. Courtesy of a new filing, investors have a glimpse at how the fund manager is investing.
Many institutional investment managers recently filed their mandatory 13-F with the Securities & Exchange Commission. The filing is a quarterly report of equity holdings required by managers that oversee more than $100 million in qualifying assets and must be filed within 45 days of the end of each quarter. The 13-F provides a glance at what firms did in the previous quarter, but investors should keep in mind that hedging and trading strategies of each fund are still unknown.
Greenlight Capital made several changes to its equity holdings during the fourth-quarter. The firm sold its entire stake in NVR (NYSE:NVR) and reduced holdings in Rite Aid (NYSE:RAD), Legg Mason (NYSE:LM), and Delphi Automotive (NYSE:DLPH). New positions were taken in well-known names such as Anadarko Petroleum (APC), BP (NYSE:BP), EMC (NYSE:EMC), and Take-Two Interactive Software (NASDAQ:TTWO). Since inception in 1996, Greenlight Capital has returned 19.5 percent on an annualized basis.
Let's follow the money and take a look at Greenlight Capital's top five holdings, according to dollar value.
5. Cigna (NYSE:CI)
YTD Performance: -11.9 percent
Greenlight Capital held 4.2 million shares of Cigna at the end of December, worth $368.4 million. That is slightly less than the 4.6 million shares held at the end of September. Interestingly, the firm has now reduced its stake in Cigna for three consecutive quarters.
4. Marvell Technology Group (NASDAQ:MRVL)
YTD Performance: 12.1 percent
Marvell Technology has been a major holding for Greenlight Capital for more than two years. The firm held 44.3 million shares of the company at the end of the fourth-quarter, unchanged from the prior quarter and worth $636.9 million. Shares of Marvell Technology increased from $11.50 to $14.38 in the fourth-quarter and continue to perform well this year. The company is a producer of semiconductor products, and is gaining share in a variety of popular wireless devices.
3. General Motors (NYSE:GM)
YTD Performance: -10.7 percent
The American automaker is Greenlight Capital's third largest position at 17 million shares, worth $696.7 million. With the U.S. government selling its remaining stake, shares of GM drove higher during the fourth-quarter. Furthermore, earnings have stabilized and the automaker recently announced it will once again pay a quarterly dividend to shareholders for the first time since May 2008. General Motors is also a major holding for Warren Buffett's Berkshire Hathaway.
2. Micron Technology (NASDAQ:MU)
YTD Performance: 17.2 percent
Micron Technology was a new position for Greenlight Capital. At the end of the fourth-quarter, the hedge fund held 47.7 million shares, worth $1.04 billion. "We established a position in MU at an average price of $16.49, marking the first time we have taken a long position in a company in which we once had a material short position," said Einhorn in his letter to investors. "The industry has changed and so has MU. Its purchase of Elpida Memory out of bankruptcy in August 2013 marks the end of a decade of consolidation from roughly a dozen major DRAM players down to just three. Technological advances and locked-up intellectual property have made it unlikely that any new players will enter the industry in the intermediate term."
1. Apple (NASDAQ:AAPL)
YTD Performance: -5.3 percent
The world's largest tech company is also Greenlight Capital's largest position. The hedge fund held 2.4 million shares of Apple at the end of December, worth $1.3 billion. Apple continues to recover from the low of $385 seen last April. In the most recent quarter, Apple earned $14.50 per diluted share and revenue climbed to a record-breaking $57.6 billion from $54.5 billion a year earlier. Apple also sold a record amount of iPhones and iPads for the three months ended December 28, 2013.
More From Wall St. Cheat Sheet:
Follow Eric on Twitter @Mr_Eric_WSCS