David Tepper Sours On Apple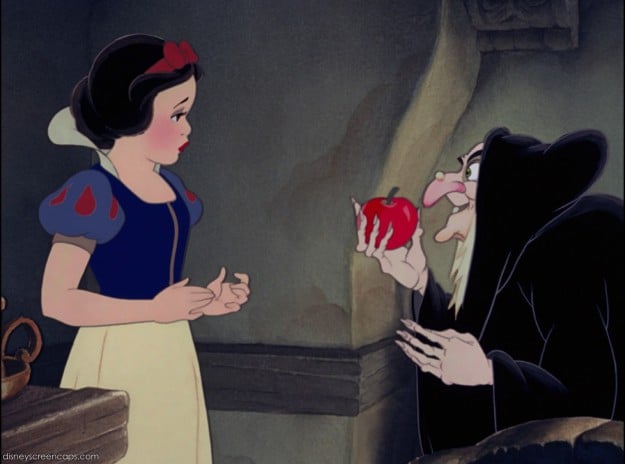 A recent filing reveals that David Tepper — the billionaire manager of the Appaloosa Management hedge fund — cut his stake in Apple (NASDAQ:AAPL) by 41 percent in the first quarter of this year. During the 3-month period that ended March 31, Appaloosa unloaded 372,661 Apple shares, leaving the hedge fund with a total of 540,000 Apple shares worth approximately $239 million. Appaloosa manages a fund worth $17.9 billion.
At the end of 2012, Appaloosa held 912,661 shares of the Cupertino-based company's stock, but it began to reduce its Apple exposure when the stock fell 17 percent in the first few months of this year. In contrast, most U.S. stocks added 10 percent during the same time period. Appaloosa first began investing in Apple in late 2010.
In an interview on CNBC, Tepper shared his views on Apple, stating, "We still have a position in Apple. We bought a little below 400, just a little bit. It's okay right here You know it's okay. It's just, to me it's another thing in a tech basket, so to speak. I think it should more or less perform with the market. I, along with everybody else, am waiting to hear what they have to say. Do they have something revolutionary on the horizon?"
In the same interview, Tepper also called for the iPhone maker to "make a bigger screen," and he urged the company to release "a cheaper phone so that you can expand and promote the ecosystem, because that ecosystem can have a very high multiple."
Tepper also seems to subscribe to the popular belief that Apple may have lost its mojo when it lost Steve Jobs. Via CNBC, Tepper warned Apple, "If you don't have a Steve Jobs around to do the revolutionary sort of thing, do the evolutionary thing. If they don't do either, we've got a problem."
Apple fell 4.41 percent to $424.27 in late afternoon trading today. Here's how Apple has traded so far this week.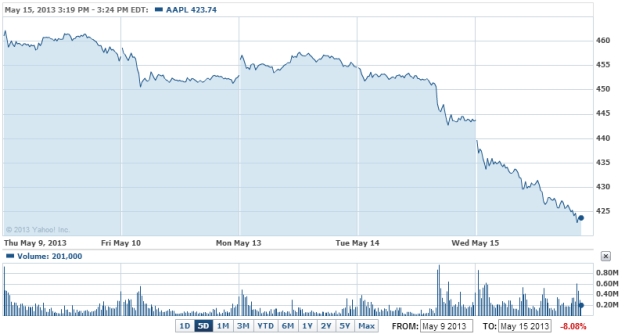 Don't Miss: Did Apple Price-Fix E-Books?