Dell Is Trying Vote Again, Facebook to Report Earnings After Bell: Morning Buzzers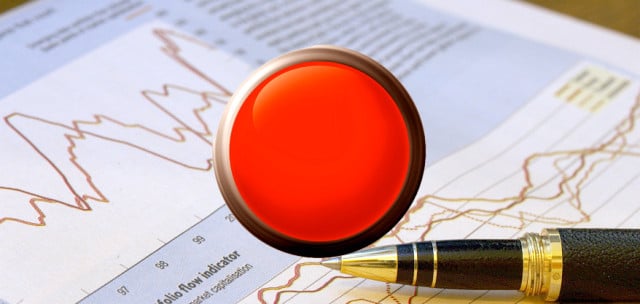 U.S. stock futures rose this morning, after Apple Inc. (NASDAQ:AAPL) posted better-than-expected earnings results following the bell yesterday. Apple shares jumped 4.9 percent in pre-market trading. Unexpected growth in European manufacturing also contributed to rising futures, as factories in Europe increased output for the first time in over a year, according to several surveys.
Futures at 8:30 a.m.: DJIA: +0.19%  S&P 500: +0.31%  NASDAQ: +0.94%
Here's your cheat sheet to the stories buzzing this morning:
Apple (NASDAQ:AAPL) reported earnings after the bell yesterday that beat analyst estimates. The company reported earnings per share of $7.47, and revenue climbed slightly to $35.3 billion. Higher-than-expected iPhone sales, which rose 20 percent from this quarter last year to 31.2 million units, helped drive the growth. Sales of the iPad fell, as did overall sales in Europe and China, showing that competition is heating up for Apple.
AT&T (NYSE:T) also reported earnings yesterday. The wireless carrier failed to meet analyst expectations, something the company blamed on the need to offer smartphone discounts in order to lock customers into long-term contracts. Earnings per share came in a penny less than analysts had been expecting at 67 cents, while sales and contract customers both rose.
Dell (NASDAQ:DELL) shareholders are due to vote on founder Michael Dell's $24.4 billion buyout offer today, but some are expecting the vote to be postponed again as Mr. Dell works to drum up support for his bid. Dell is competing against billionaire Carl Icahn to take the struggling PC-maker private. Dell shareholders are in a precarious position, as many don't feel that Dell's offer is high enough, but also recognize that the company's stock could take a major hit the longer the uncertainty lasts.
Facebook (NASDAQ:FB) is due to report earnings after the bell today. Analysts will be focused on the company's mobile business, as ads used in smartphones and tablets have skyrocketed, but this may also be putting pressure on Facebook to lower the price of ads seen on PCs. Analysts expect Facebook's revenue to have grown 37 percent year-over-year.
Zynga (NASDAQ:ZNGA) is also due to report earnings after the bell today. Analysts are expecting the video game maker to report a loss of 7 cents per share, and revenue year-over-year to fall from $332 million to $185 million. Chief Executive Officer Mark Pincus was recently replaced by former Xbox head Don Mattrick, and while many are optimistic about the change in leadership, it's unlikely to show in the earnings for this quarter.
Follow Jacqueline on Twitter @Jacqui_WSCS
Don't Miss: 6 Charts to Show Facebook Can Breathe Easy for Now.