Did Apple Accounting Skip Over $10 Billion in Profit?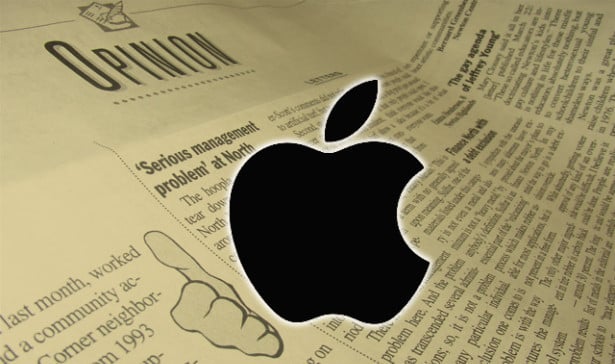 Apple Inc.'s (NASDAQ:AAPL) most recent earnings report did not impress investors on Monday and prompted a fall in prices that leveled off toward the end of the week's trading on Friday. A report by Reuters summed up the "disappointed" mood of Apple shareholders, but at least one interested party was left wondering why the fuss occurred at all. According to Apple Insider, a wrinkle in Apple's accounting practices has given the tech giant $10 billion in deferred revenue that requires no further investment by the company.
In other words, that $10 billion could just as easily be viewed as profit. Apple Insider picked up the case in 2007, when Apple began a practice of accounting that did not consider revenues in hand until the end of subscriptions — Apple Care, gift cards, and the like — while considering a portion of newly sold iPhones and iPads incomplete until their software updates had been delivered over the course of two years.
As a result, Apple is holding onto a staggeringly large stockpile of cash for which it must do little in the way of obligations to book. Revenue came in higher as part of the latest earnings report, yet many were discouraged by the earnings per share miss. Considering the amount of cash being labeled as deferred income, there is reason to believe the majority of investors are ignoring the reality behind the company, according to Apple Insider.
A Bloomberg report on Apple's misses highlighted the view from the bear's perspective, quoting analysts from Oracle Investment Research and BTIG who cited better days for Apple and hoped for a way off the negative path. Meanwhile, the premise that lower levels of growth — while still increasing business as much as 6 percent during the holiday season — persisted, offering a dubious conclusion that bad times were here to stay.
The idea that Apple is offering a conservative take on its own financing has been floated on several investor sites, yet the full impact of $10 billion in deferred revenue may not have caught the eye of every investor. To put the figure in perspective, Apple Insider points out Apple's deferred revenue exceeded the earnings of Google (NASDAQ:GOOG) and Microsoft (NASDAQ:MSFT) in the most recent quarter. Investors have every reason to recalibrate their assessment of Apple holdings with that stat in mind.
Don't Miss: Half of All Vehicles May Have This Apple Feature by 2018.