Did Apple Cross a Line With This App Store Ban?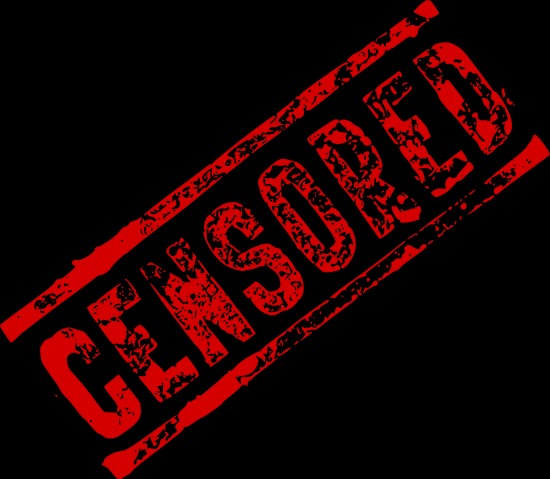 Did Apple (NASDAQ:AAPL) overreach when it banned these digital comics from its App Store? Apple recently informed digital comic book start up ComiXology that many of its adult-themed comic books violated the App Store's guidelines reports Venture Beat.
The banned comics include titles such as Angry Youth Comics, Black Kiss, Chicken Soup for Satan, Crawl Space: Xxxombies, No Straight Lines, Omaha the Cat Dancer, Prison Pit, and Satan Gone Wild. Although Apple's rigorous protection of its "walled garden" of iOS users is nothing unusual, the seemingly arbitrary removal of some apps and the haphazard application the rules can be frustrating for Apple's partners. Case in point, Venture Beat notes that many of these comics are still available in Apple's iBookstore.
Interestingly, the digital comics found in the App Store appear to fall into a vague gray area according to Apple's own guidelines. The App Store Review Guidelines state, "We view Apps different than books or songs, which we do not curate. If you want to criticize a religion, write a book. If you want to describe sex, write a book or a song, or create a medical App. It can get complicated, but we have decided to not allow certain kinds of content in the App Store." Apparently digital comic books available through the App Store fall on the purely "app" side of this divide.
This hasn't been the first puzzling app ban enforced by Apple. Earlier this month Apple suddenly removed the Bang With Friends app from the App Store. According to the New York Daily News, the app was removed for "excessively objectionable or crude content." However, Apple has yet to confirm the reason and the creators of the app posted a statement on their website that simply reads "We're working with Apple to get BWF back into the App Store shortly." Did Apple not understand the purpose of the app when it was initially allowed into the App Store or is it just responding to user complaints?
Without transparency in Apple's App Store banning procedures, we may never know. Although there's nothing wrong with enforcing the rules, it would benefit Apple's users and developers for Apple to be less vague on what is acceptable content in the App Store.  Perhaps the Cupertino-based company could also provide clear reasons why material that is unacceptable in the App Store is simultaneously acceptable in the iBookstore.
Here's how Apple has traded over the past week.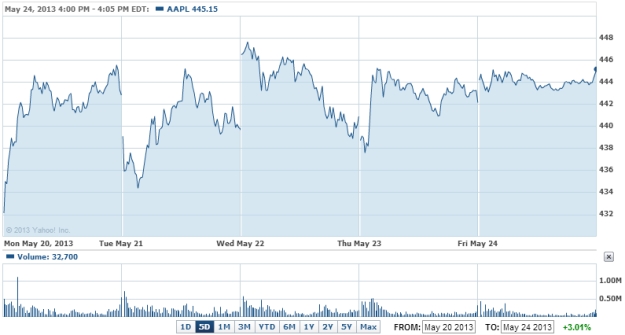 Follow Nathanael on Twitter (@ArnoldEtan_WSCS)
Don't Miss: E-Book Trial Judge Gives Apple a Thumbs Down.