Did Apple Help Google Get More Advertising Dollars?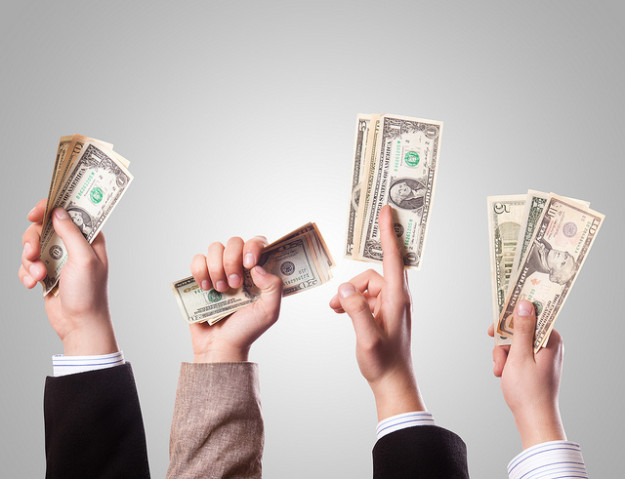 Google (NASDAQ:GOOG) recently announced that it has tripled its YouTube advertising sales on mobile devices over the past six months, which has created an estimated $350 million in revenue. Although this growth is being driven primarily by the increasing number of users that are accessing the video-hosting site through their mobile devices, Apple (NASDAQ:AAPL) may have also had a hand in YouTube's recent mobile advertising boon.
Apple Insider notes that Apple eliminated YouTube as a core application on its iOS mobile platform in September 2012. This allowed Google to launch a standalone YouTube app that was no longer beholden to Apple's restrictive advertising policy. In other words, YouTube was suddenly able to better monetize Apple's large base of users that were previously out of reach.
According to Lucas Watson, YouTube's VP of sales, approximately a quarter of YouTube's 1 billion users accesses the site through mobile devices reports Bloomberg. Wedge Partners analyst Martin Pyykkonen notes that YouTube generates approximately 10 percent of Google's total revenue. Google had $14 billion in sales last quarter and YouTube derives 20 to 25 percent of its revenue from mobile advertising.
This means that YouTube made approximately $350 million from mobile ads, and it is quite likely that Apple's decision to remove its built-in version of YouTube from iOS last year helped contribute significantly to this figure. YouTube's free app is available as a 7.5 MB download from the App Store. Here's how Apple and Google have been trading so far this week.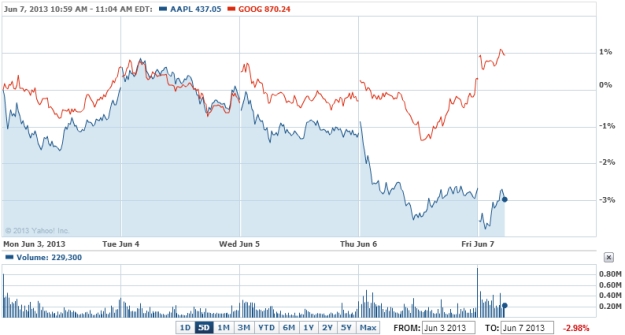 Follow Nathanael on Twitter (@ArnoldEtan_WSCS)
Don't Miss: Did Google Just Help Apple in the E-Book Trial?