Did Apple 'Shamelessly' Steal This Inventor's Idea?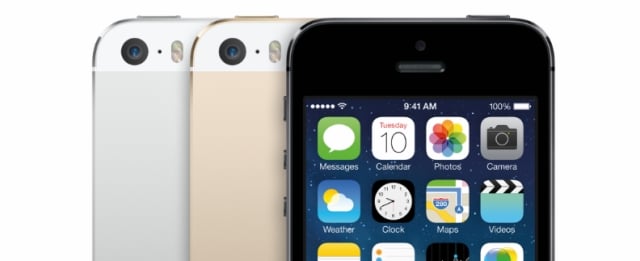 An inventor who claims he patented the smartphone before Apple (NASDAQ:AAPL) created the iPhone is suing the Cupertino, California-based company for damages over its alleged patent infringement, Patently Apple reports.
NetAirus Technologies LLC, a company owned by 70-year-old electrical engineer and inventor Richard L. Ditzik, holds a patent titled, "Wireless handset communication system," which he filed in 1997. The patent abstract describes a wireless device that is capable of "bi-directional realtime communications of voice, audio, text, graphics and video data."
NetAirus's lawyer, Ray Niro, said Apple "shamelessly" stole the inventor's idea, reports Bloomberg. "Apple somewhere along the line lost their way," said Niro. "They lost their sense of responsibility."
According to Patently Apple's Jason Frankovitz, NetAirus's lawyers have tried to bolster this claim by repeatedly citing Steve Jobs's quote, "We have always been shameless about stealing great ideas." In response, Apple lawyer Mark Scarsi told the jury that Ditzik's invention was not a smartphone, Bloomberg reports. "His invention was using your computer as your cell phone," said Scarsi in his closing argument. "That's not an iPhone."
Besides disputing whether Ditzik's invention was really an iPhone, Scarsi also argued that several key features covered in Ditzik's patent already existed in products that were in the marketplace at the time, Patently Apple reports. For this reason, Apple's lawyer noted that the patent should not have been granted in the first place.
However, Niro pointed out that 11 patent office examiners reviewed and approved Ditzik's patent. Niro also noted that the patent was even reissued to Ditzik after Apple requested a patent reexamination. The current trial only concerns damages related to the sale of Apple's iPhone 4 over the past 13 months. Ditzik, though, has also filed a separate complaint over Apple's iPad, iPhone 4S, and iPhone 5.
Although NetAirus is seeking a relatively small royalty payment of $500,000 from the iPhone maker, this case could have much wider financial implications if Apple loses. As noted by Patently Apple, a victory for NetAirus would likely result in other smartphone makers like Samsung (SSNLF.PK) and HTC paying NetAirus patent-licensing fees.
According to Patently Apple's report, the case is currently in the hands of a jury in the U.S. District Court for the Central District of California.
Follow Nathanael on Twitter @ArnoldEtan_WSCS
Don't Miss: Apple's Mac Pro Breaks Price Record for a Desktop PC at Auction.