Did BlackBerry's U.S. Sales Force Just Get Cut in Half?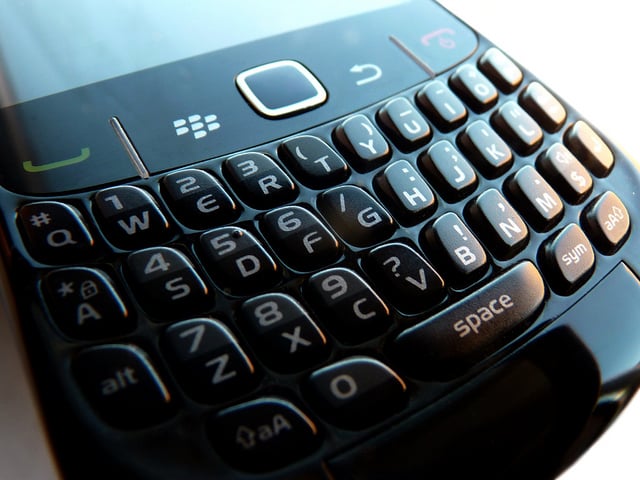 More BlackBerry (NASDAQ:BBRY) employees were subject to another round of job cuts Monday, and this time, reports indicate they were part of the company's U.S. sales force.
According to technology blog Cantech Letter, the Canadian smartphone maker laid off more than half of its sales force early in the week, and the cuts aren't expected to stop there. Cantech Letter's source, reportedly based in Waterloo, Ontario, identifies consumer sales as "gone" and says the "enterprise is gutted."
These layoffs come on top of the 5,000 cuts BlackBerry was forced to make in the last fiscal year. Among those now gone are Richard Pisentin, BlackBerry's vice president of sales in the U.S., who was fired shortly after the smartphone maker's poorer-than-expected earnings report at the end of June. After Pisentin's departure in July, BlackBerry's employee workforce stood around 11,000, but the handset maker then proceeded to lay off 250 more workers in Waterloo in late July, effectively reducing that number even further.
BlackBerry's layoffs have yet to be confirmed, but it is becoming evident to consumers, investors, and analysts that we may be witnessing the slow but steady gutting of the company that was once the world's largest smartphone maker.
Unable to keep up with competition from Apple (NASDAQ:AAPL) and Samsung Electronics (SSNLF.PK), BlackBerry has watched its share in the worldwide smartphone market drop significantly to where it now sits at 2.9 percent — a full two percentage points lower than where it fell this time last year. It's a figure that not only puts BlackBerry behind Apple and Samsung but also Microsoft (NASDAQ:MSFT).
Developments on Monday could also have instigated the sales force cut — numerous sources told different publications that the boss of BlackBerry's biggest shareholder, Fairfax Financial Holdings, was closing in on a deal to take over the company.
The boss, Prem Watsa, departed from BlackBerry's board in August after the company organized a committee to review its options and determine whether the smartphone maker would be more valuable as a whole or sold off, piece by piece, to competitors or private investors. Watsa stepped down, citing a potential conflict of interest with the company's announcement that it was exploring strategic alternatives, and speculation started to grow over if he would become one of BlackBerry's largest bidders.
Now, there is growing evidence that that speculation was warranted, and if the news is true that BlackBerry really has cut more than half of its U.S. sales force, it's probable that the company already knows something we have yet to get wind of.
Don't Miss: Prem Watsa: Back and Ready to Save BlackBerry?