Did Google Just Help Apple in the E-Book Trial?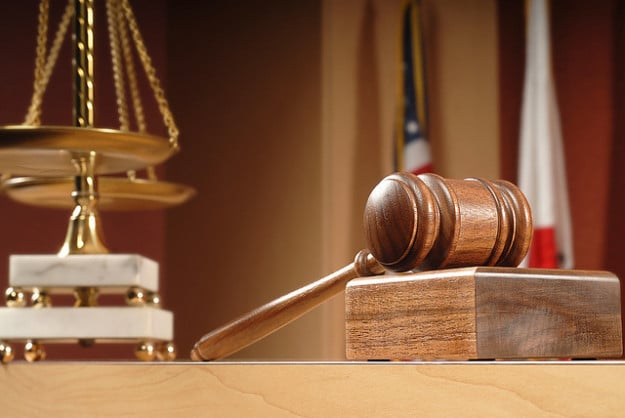 It's no secret that Google (NASDAQ:GOOG) — the maker of the Android mobile operating system — is one of Apple's (NASDAQ:AAPL) biggest rivals in the industry. However, it appears that the Internet search giant has inadvertently given Apple's defense team an advantage in the Cupertino-based company's ongoing e-book antitrust trial.
The U.S. Department of Justice called Thomas Turvey, Google's director of strategic partnerships, as a government witness to help fortify its allegations that Apple conspired with publishers to price-fix e-books. However, soon after Turvey took the witness stand, it became clear that he was a liability to the government's case.
Turvey had previously submitted written testimony in which he alleged that the five other publishers accused in the case had directly told him that they were forced to change to the agency model because of contracts they had signed with Apple. Under the agency model, publishers determine the price for e-books under a most favored nations clause. This clause forbids them from selling e-books to other retailers below a set price limit.
However, under aggressive questioning from Apple's lawyer, Turvey's story soon fell apart. The Google executive admitted that he couldn't recall which parts of his written testimony were drafted by his lawyer and which parts were actually written by him.
He also couldn't remember the names of any of the publishers who had directly told him they were switching to the agency model because of a contract with Apple. Apple's lawyer, Orin Snyder, drove the point home by repeatedly stating, "You can't tell the court whether you wrote it or not," reports The Verge.
By the end of Snyder's cross-examination, Turvey had recanted his written statement, and could only admit that the publishers had "likely" told someone on his team. It appears that the DoJ made a strategic mistake by using Turvey as a witness, especially considering the ample amount of email evidence they already have, including emails directly from Steve Jobs.
Now, thanks to Turvey's lack of credibility, Apple was able to create a sense doubt about the government's case. The trial, which started on June 3 in the District Court for the Southern District of New York, is U.S. v. Apple Inc., 12-02826. Here's how Apple has been trading so far this week.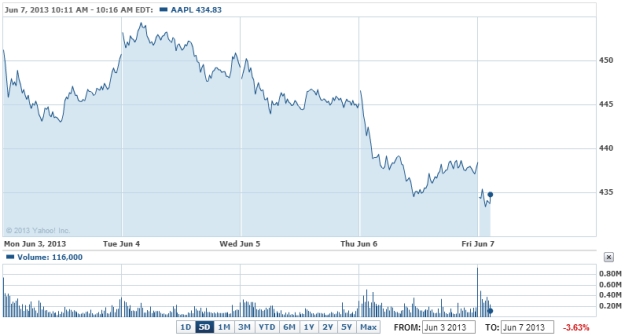 Follow Nathanael on Twitter (@ArnoldEtan_WSCS)
Don't Miss: Your Wait for Apple's New Releases Just Got a Deadline.