Did Google Misrepresent the Nexus 7's Popularity in Japan?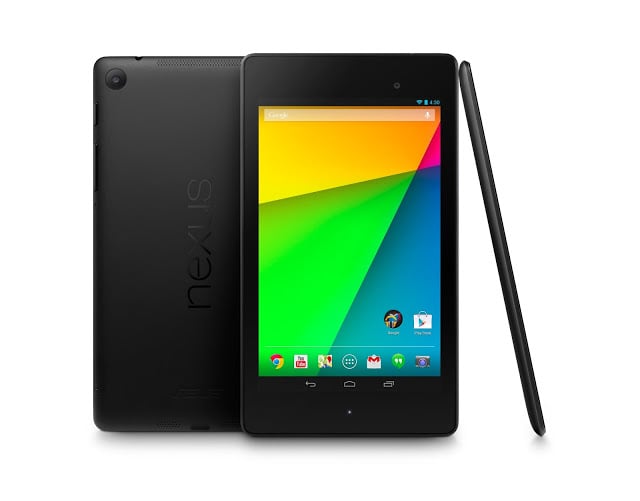 Although Google's (NASDAQ:GOOG) Nexus 7 is selling relatively well in the overall tablet market, it isn't selling as well as well as some market studies would have you believe. At a recent launch event for the second-generation Nexus 7, the Mountain View, California-based company cited a report from market research firm BCN that claimed that the Nexus 7 outsold the iPad in Japan at the end of last year, SlashGear reports.
In its report, BCN claimed that Nexus 7 sales accounted for 44.4 percent of tablet sales in Japan in December, while Apple's (NASDAQ:AAPL) iPad accounted for 40.1 percent during the same period.
However, a close examination of the methodology used for this report calls into question the validity of its claims. According to Yahoo's Bylines, via SlashGear, BCN only surveyed 2,400 retail stores, or 16 percent of the total tablet sales channels, in the Japanese market.
BCN's survey also excludes the Apple Store and several large mobile device dealers like Softbank and KDDI. Though BCN's report is a survey and does not claim to be a comprehensive study of unit shipment numbers, it would seem that even a survey would at least include the Apple Store in the interest of keeping its estimates as accurate as possible.
SlashGear spoke with IDC's research director for tablets, Tom Mainelli, who said: "Yes, I was a bit puzzled by Google's claims. We count the Nexus 7 as part of ASUS's shipments, and looking at our Japan numbers for 4Q12 — which represent shipments into the channel — Apple shipped about 773K iPad units versus about 350K Nexus 7 units for ASUS."
Follow Nathanael on Twitter (@ArnoldEtan_WSCS)
Don't Miss: Facebook's 15-Second Facetime Is Honey for Advertisers.