Did iPhone Sales Just Slip in These Huge Markets?
Apple (NASDAQ:AAPL) appears to have lost some market share in Western Europe as the overall demand for smartphones in this market has declined. According to the latest IDC statistics, the iPhone maker saw its total unit shipments to the Western European smartphone market decline by 11 percent in the first quarter of this year compared to the same period last year.
Meanwhile, Samsung (SSNLF.PK) grew the number of its unit shipments by 31 percent from the first quarter of 2012, giving it a 45 percent share of the Western European smartphone market in the first quarter of this year. Apple took second place in this market with a 20 percent share, while Sony (NYSE:SNE) ranked third with a 10 percent share in the first quarter of 2013.

IDC noted that the overall mobile phone market in Western Europe has slowed recently, with first quarter shipments this year increasing by only 12 percent compared to the same period last year. This is the lowest rate of growth seen since IDC started tracking the market in 2004.
According to IDC, Western Europe has entered a "second wave of smartphone adoption" that is driven primarily by "users with no need for a smartphone" who will therefore "buy one of the cheapest smartphones as they still see no value for money." These buyers will mostly benefit makers of low-end smartphones, such as Samsung.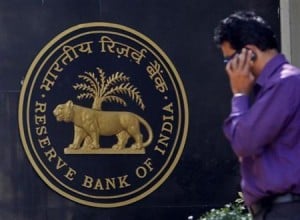 According to the IDC's latest report, Apple's share of the Indian smartphone market has also recently declined. IDC analyst Manasi Yadav stated via The Times of India that, "Apple has always been a niche player in the country. Apple numbers in Q4 of 2012 were exceptional but their shipments actually saw a dip in Q1 of 2013 as per our numbers."
Android-based smartphones account for 90 percent of India's total smartphone market, which helped push Apple out of the top five in the ranking of total shipments. Although Samsung dominates the Indian market in both total shipments and value, Apple did crack the top-five rankings for value due to the iPhone's high profit margins.
It should be noted that the IDC's Indian market statistics seem to be at odds with a report from Credit Suisse analyst Sunil Tirumalai who noted that the iPhone's monthly sales have recently increased by 300 to 400 percent thanks to an aggressive new pricing strategy that features a monthly installment plan crafted especially for the Indian market.
Although Apple appears to be losing market share in both Western Europe and India, Apple Insider noted that IDC statistics are based on estimated shipments and not actual sales figures. This means that unsold units that have already been shipped could possibly be skewing IDC's numbers.
Follow Nathanael on Twitter (@ArnoldEtan_WSCS)
Don't Miss: Google Tops Apple in This Important Cash Metric.