Did Obama's Veto Give Apple an Advantage? South Korea Hopes Not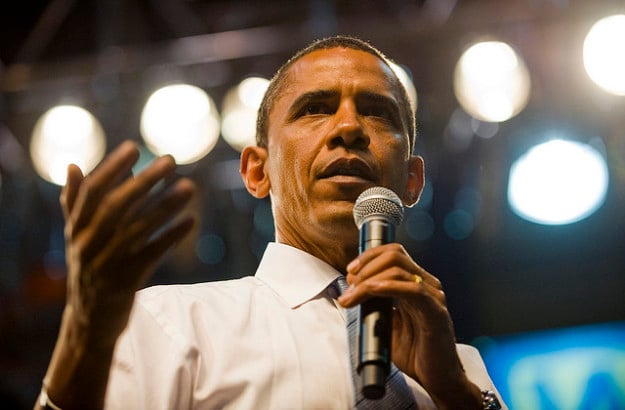 Samsung (SSNLF.PK) has been fighting hard to increase its market share in the United States; the company has spent billions of dollars to market its products in a way that suggests to consumers that it is "innovative." But its years-long war over innovation — or intellectual property — with Apple (NASDAQ:AAPL) has eclipsed that campaign, to a certain degree, especially in the past few weeks. On Saturday, President Obama and his administration vetoed U.S. International Trade Commission's import ban on some of the older models of the iPhone and iPad, a defeat for Samsung in the ongoing patent dispute. This Friday, the ITC will decide whether to ban U.S. imports of certain Samsung Galaxy mobile products in regards to Apple's complaint of patent violations.
Analysts have predicted that such a ban would not effect the company's earning significantly, given it is already selling more advanced smartphones such as the new Galaxy S4 model, but the South Korean government has indicated that the legal dispute between the two technology companies could develop into a political issue depending on the outcome of the ITC decision. "We hope to see a fair and reasonable decision on the matter," the statement from the Ministry of Trade, Industry & Energy said, via The Wall Street Journal. Officials noted that the government would closely watch the patent ruling, but they did comment on what is expected of the ITC's decision.
The United States and South Korea have forged close economic ties since the U.S.-Korea free trade agreement was implemented a little more than a year ago. The countries have also signed a military contingency plan earlier this year, which outlines a response plan to a possible attack from North Korea.
President Obama's ruling — which Samsung called a "disappointment" — has created concerns for the South Korean government as well. "If the presidential veto appears to be used to give advantage to Apple over Samsung, this would be a dangerous precedent that could upset the current good trade relations between the U.S. and South Korea," Sanford C. Bernstein analyst Mark Newman told the Journal. Even worse for Samsung, more than $1 billion was wiped off the company's market value on Monday after the veto; shares closed down 0.9 percent at 1,274,000 won or $1,144.24.
"The White House has presented this as being about consumer choice. If it really is about consumer choice, then it would have to do the same for Samsung as it did for Apple," patent attorney Mark Summerfield told the publication. If the ITC bans the Galaxy products named in the patent dispute on Friday, legal experts believe Samsung may opt to lobby for a similar veto. Samsung's older models such as the Galaxy S, Galaxy S II, the Galaxy Tab 10.1, and several others would be included in the ban.
"The ITC will likely take a more careful view in the Samsung case in light of the Obama veto," a patent lawyer, who wished to remain anonymous, told the Journal.
Samsung has a range of possible responses at its disposal. A likely route for company to pursue is an attempt to overturn previous rulings by the ITC tied to patent infringement that were made in favor of Apple. In July, Samsung filed an appeal in U.S. federal court to reverse the ITC's decision that Apple has not infringed on Samsung's patents. While Samsung is expected to continue to fight its patent cases in a variety of courts, it would make sense for the two companies to strike a royalty deal, legal experts say.
Follow Meghan on Twitter @MFoley_WSCS
Don't Miss: 3 of Apple's Competitors.