Did Samsung Unfairly Use Apple's Secrets?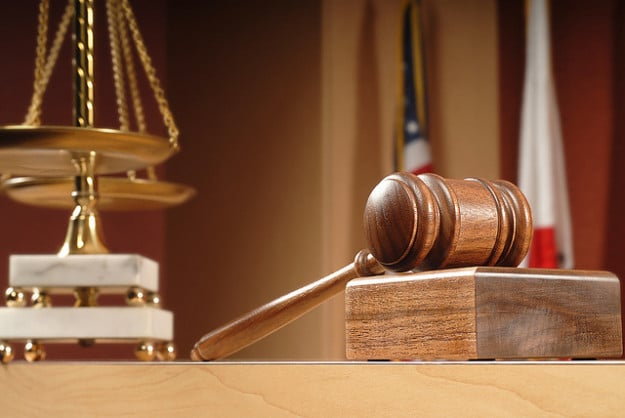 Samsung (SSNLF.PK) may be facing sanctions from a U.S. District Court over charges that it violated a protective order regarding confidential information about Apple's (NASDAQ:AAPL) patent license agreements with other companies, reports Foss Patents. Last year, Apple provided confidential information about its various license agreements with other companies to Samsung's attorneys as part of the Apple v. Samsung case in the Northern District of California.
However, this information was covered by a protective order that was designed to keep Samsung from gaining an unfair competitive advantage. The protective order allows Samsung's outside counsel to access to this information for litigation purposes, but forbids Samsung's employees from viewing and using this information for their commercial interests.
Unfortunately, a recently filed order from U.S. Magistrate Judge Paul S. Grewal reveals that Samsung's attorneys violated this protective order by improperly sharing Apple's confidential license agreement information with Samsung's executives and other employees. As noted in the judge's order, the confidential information concerned Apple's patent licensing agreements with Nokia (NYSE:NOK), Ericsson (NASDAQ:ERIC), Sharp, and Philips (NYSE:PHG).
According to the filing, this confidential information was "sent, over several different occasions, to over fifty Samsung employees, including high-ranking licensing executives." It also appears that Samsung used this confidential information to gain an unfair advantage in its own patent licensing negotiations.
According to a declaration from Nokia Chief Intellectual Property Officer Paul Melin, Samsung executive Dr. Seungho Ahn "stated that Apple had produced the Apple-Nokia license in its litigation with Samsung, and that Samsung's outside counsel had provided his team with the terms of the Apple-Nokia license." Melin also notes that Samsung's executives proceeded to use the confidential terms of this agreement to negotiate their own deal with Nokia.
Based on this information, Judge Grewal is requiring Samsung to produce "any and all communications" related to the discussion of this confidential information, as well as a deposition from Dr. Ahn regarding his meeting with Nokia.
Although any potential sanctions against Samsung won't be determined until the judge completes his investigation, the preliminary information suggests that Samsung is guilty of violating a protective order covering Apple's confidential patent licensing agreements and that the Korea-based company unfairly used that information to gain a competitive advantage.
Besides facing sanctions from the United States District Court for the Northern District of California, Foss Patents notes that Samsung may face similar charges from the International Trade Commission. The next hearing on this motion will be held on October 22.
Follow Nathanael on Twitter (@ArnoldEtan_WSCS)
Don't Miss: Here's Why Apple's iPhone 5S Delay Isn't All Bad.