Did the New MacBook Pro Make an Appearance?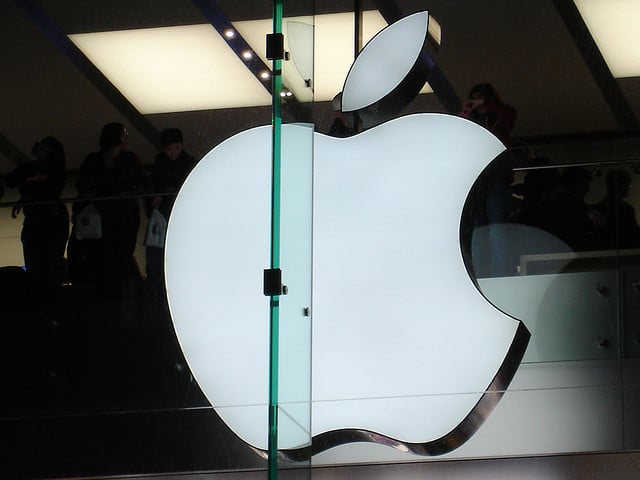 Apple Inc.'s (NASDAQ:AAPL) new 15-inch MacBook Pro has shown up in an online benchmark test and looks to have many of the same developments as the 2013 MacBook Airs unveiled by the company.
The new machine appears to feature an Intel Corp. (NASDAQ:INTC) Haswell processor similar to the new line of MacBook Airs. The use of that processor has led some to speculate that the new MacBook Pro will also have much longer battery life rather than increased horsepower. But the battery life of the new MacBook Pros probably won't reach the 12 hours promised by the MacBook Air models powered by the Haswell processor because ofthe Pro's Retina display — but it will likely top the current MacBook Pro battery time of seven hours.
Geekbench gave the machine — codenamed "AAPLJ45,1″ — a rating of 12,497, similar to other 15-inch MacBook Pro models. The machine showed 16 gigabytes of RAM and ran on the operating system OS X 10.9 Mavericks Build 13A2052.
The graphics processing unit in the machine is also created by Intel. The Intel Core i7-4950HQ is the company's latest graphics processor and features Iris 5200 graphics. The Iris 5200 offers Intel's most advanced graphics and it meant to compete with Nvidia Corp.'s (NASDAQ:NVDA) GeForce GT 650M, the GPU currently found in 15-inch MacBook Pros.
There is some uncertainty as to whether Apple will continue to use a dedicated graphics chip for improved performance. Intel's integrated graphics chip has shown vast improvements with each generation, and foregoing a dedicated graphics chip would push battery life up even further.
A new 13-inch MacBook Pro also showed up on Geekbench last month. That machine also featured one of Intel's Haswell processors, the Core i5-4258U, and earned a score of 7,140.
Apple's 2013 MacBook Airs have received positive reviews and are dominating the light-and-thin market. Although Apple seems reluctant to branch into the laptop-tablet hybrid market, preferring to leave touch screen technology for its iPads, if the new MacBook Pros are as successful as the 2013 MacBook Airs, then Apple can count on offering some of the best personal computers available on the market.
Follow Jacqueline on Twitter @Jacqui_WSCS