Did This Squeaky Wheel Cause Apple to Release an iWork Roadmap?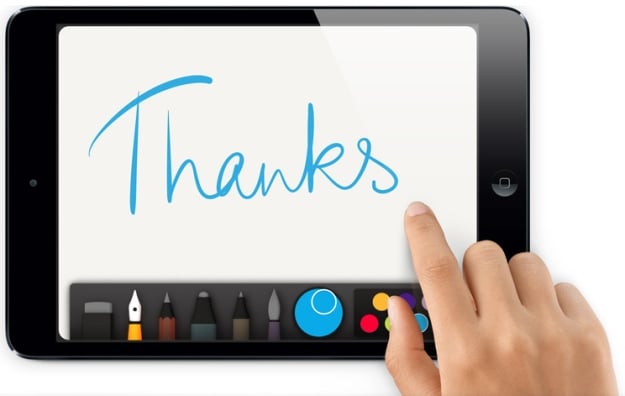 Earlier this week, Apple (NASDAQ:AAPL) gave its users an uncharacteristically open view of the upcoming features and backward compatibility issues in its recently updated iWork suite of applications. In a posting on its Support page titled, "About the new iWork for Mac: Features and compatibility," Apple previewed the features that users can expect to see in the next six months. The posting also explained how users can return their documents to a format used in a previous version of Apple's software.
So what brought about the sudden openness from Apple? As noted by Fortune's Philip Elmer-DeWitt, this was a "very un-Apple-like" move. Based on the timing of Apple's iWork roadmap release, it appears that the company was responding to a specific complaint made by Harvard Law professor Lawrence Lessig and highlighted by Elmer-DeWitt earlier this week.
In a November 1 entry on his blog, Lessig documented his trials and tribulations with Apple's iWork software updates. Lessig's complaints focused on Apple's willingness to allow its loyal users to waste "thousands of hours" trying to solve software glitches on their own because the company refused to reveal if certain software changes were "bugs or 'features.'"
After detailing the various problems that Apple's opacity was causing him, Lessig concluded that, "If Apple can't think different[ly] about its refusal to talk, then its customers should use the only real power we have: We should leave the Apple platform." However, Apple's release of the iWork roadmap appears to have completely satisfied Lessig.
In a new blog entry titled, "Wow, Apple. Wonderful news," Lessig praises Apple for answering his questions about the various iWork updates. "This is a great news. Computer systems are wildly too complicated today to expect that updates will be seamless. So, opening a channel of communication is an easy way to reduce the cost of unseamlessness (or whatever word that would be.)," wrote Lessig. "Thank you, Apple."
Whether or not Lessig's complaint was the reason Apple opened up about its iWork changes, the Cupertino-based company deserves to be praised for making it easier for its customers to use its software. Here's how Apple has traded over the past week.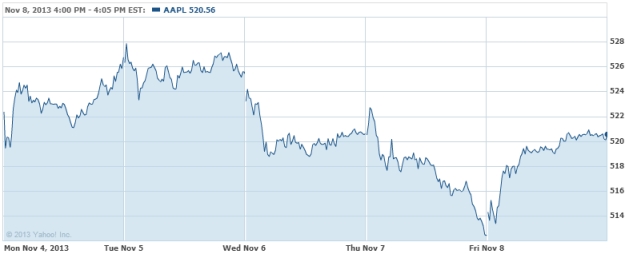 Follow Nathanael on Twitter (@ArnoldEtan_WSCS)
Don't Miss: Here Are the Details of Apple's Huge Sapphire Deal.