Did Tim Cook Take Google Glass Down a Notch?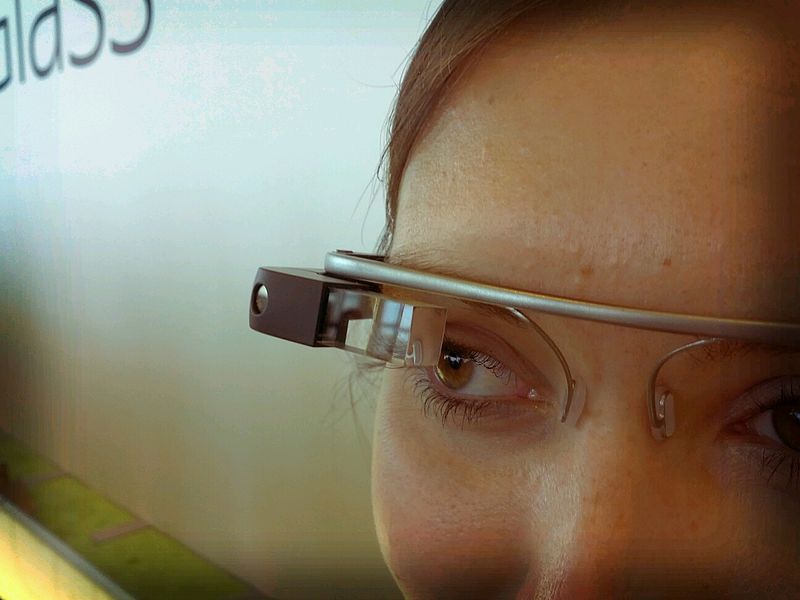 Although Apple (NASDAQ:AAPL) CEO Tim Cook revealed little about his own company's future plans in the wearable tech market, he was less reticent when it came to Google's (NASDAQ:GOOG) venture into this "profound area." At the All Things D conference in Palos Verdes, California on Tuesday, Cook was interviewed by hosts Kara Swisher and Walt Mossberg.
When the interviewers asked Cook about Google Glass, the Apple CEO seemed to have a generally negative view of the product's chances for success. Via Ars Technica, Cook said: "There are lots of gadgets in the space. I would say that [of] the ones that are doing more than one thing, there's nothing great out there that I've seen. Nothing that's going to convince a kid that's never worn glasses or a band or a watch or whatever to wear one. At least I haven't seen it. So there's lots of things to solve in this space. It is an area for exploration. It is ripe for getting excited about. There are a lot of companies in the space."
Cook also noted his own experiences as a person who wears glasses for eyesight correction. "I wear glasses because I have to. I don't know a lot of people that wear them that don't have to. People who do wear them want them to be light and want them to be unobtrusive," said Cook. Although the original Google Glass prototype weighed a hefty 8 pounds, the current product weighs less than the average pair of sunglasses. However, the tiny screen and computer processor do make the device less than "unobtrusive."  
So what type of wearable tech does CEO Cook think consumers might embrace? Cook pointed to Nike's (NYSE:NKE) FuelBand product as an example of a successful piece of wearable technology. Although he commented that "the wrist is interesting," Cook also noted that a watch product would have to overcome a generational divide. "If we asked a room of 20-year olds to stand up if they're wearing a watch, I don't think anyone would stand up," said the CEO. Apple has long been rumored to be developing an iWatch wearable tech product.
Here's how Apple has traded so far this week: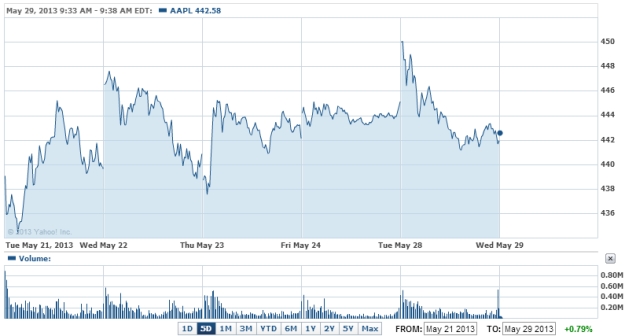 Follow Nathanael on Twitter (@ArnoldEtan_WSCS)
Don't Miss: Cook Stays Secretive on Apple TV and iWatch.