Did Underpaid Workers Help Make Apple's New iPhone?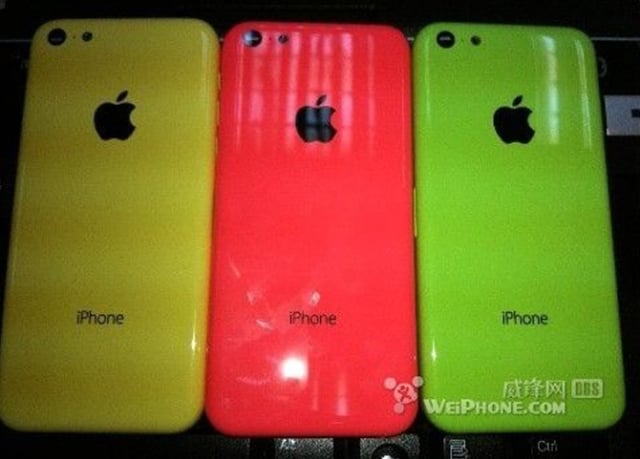 A new report from nonprofit organization China Labor Watch alleges that "a series of ethical and legal labor violations" occurred at a Chinese Apple (NASDAQ:AAPL) supplier factory. According to the report, the factory is producing Apple's soon-to-be-released iPhone 5C and is owned by the U.S.-based company Jabil Circuit (NYSE:JBL).
China Labor Watch said its "report is not only evidence that Apple and its suppliers continue to infringe upon the labor rights and human rights of the workers making Apple products, it also [sic] evidence that such supplier factories are not restricted to Asian-owned factories. Jabil Circuit is headquartered in St. Petersburg, Florida."
The organization accuses the factory of regularly giving its workers 110 hours of overtime per month, including 11 unpaid hours. China Labor Watch said that this violates China's overtime laws as well as Apple's own workweek limits outlined in its Supplier Code of Conduct. On its website, Apple says it "achieved an average of 99 percent compliance to the 60-hour work week" in June.
The report claims that workers are forced to stand for 11.5 hours per day and are given no breaks except for meals during a 12-hour shift. Since the base wage is so low, workers typically rely on overtime in order to make a living wage. However, by allegedly not paying workers for 11 hours of overtime every month, China Labor Watch estimates that Jabil is effectively stealing $8.3 million per year from its workers.
The report also documents the poor living conditions of Jabil's workers. Employees live in dorms with eight people per room that typically include both night- and day-shift workers — this results in the workers interrupting each other's sleep as they change shifts.
China Labor Watch also alleges that Jabil has discriminatory hiring practices. The report points to the fact that Jabil only hires workers between the ages of 18 and 35 and refuses to hire applicants with tattoos. The report also highlights that female applicants are given a pregnancy test.
Finally, China Labor Watch said it found that workers are usually given inadequate safety training, which results in them using protective equipment incorrectly. The report says many workers regularly come into contact with harmful chemicals or other hazards in their positions.
Apple joined the Fair Labor Association in 2012 and implemented a compliance-monitoring program after several heavily publicized suicides at factories run by Apple supplier Foxconn in 2010. However, these latest accusations from China Labor Watch raise additional questions about the effectiveness of Apple's supplier monitoring efforts.
Although labor abuses are always bad news for a company's reputation, this report comes at an especially inopportune time for the Cupertino, California-based company, as it is preparing to launch its next-generation iPhones this month.
Follow Nathanael on Twitter @ArnoldEtan_WSCS
Don't Miss: Advertisers Pony Up for Apple's iTunes Radio Ads.