Did Verizon Answer Intel's Call for a Web-TV Partner?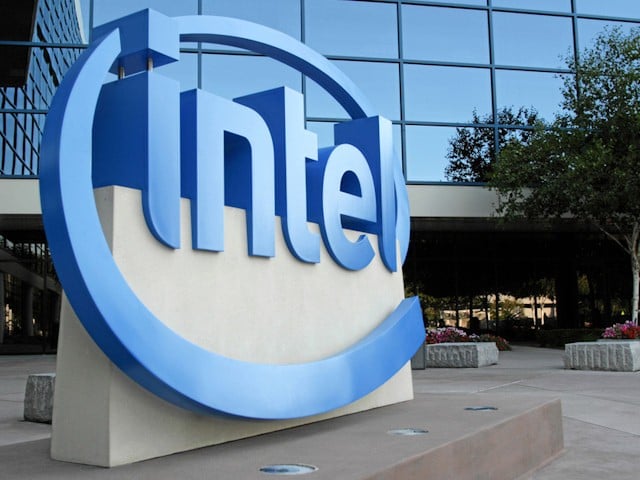 We waited and we waited some more, but it looks like our patience isn't going to pay off, because industry sources now say that Intel Corp. (NASDAQ:INTC) won't be breaking into the television business after all.
Back in February, former Intel CEO Erik Huggers promised that an Intel TV service would be available by the end of 2013, but according to AllThingsD, those plans have been ditched. Intel is reportedly now close to a deal with Verizon Communications (NYSE:VZ) over control of Intel Media, the unit working to make a Web-based subscription TV service happen.
Verizon already operates a pay-TV service and serves more than 5 million subscribers via its FiOS unit, so it makes sense that the New York-based company is interested in such an arrangement, but Intel's departure from its initial effort to break into the market still marks the end of an odd chapter in the company's history, and one some investors aren't too happy about.
It's no secret that the Santa Clara, California-based chipmaker has struggled to keep up with the quickly evolving landscape of the tech industry, and it even has a number of CEOs and restructuring plans to prove it.
In January 2011, Huggers was appointed to take the helm of the company, AllThingsD reports, but although his initial Intel-branded pay-TV idea excited consumers and investors, the CEO's efforts fell short. He was replaced by current CEO Brian Krzanich in 2013.
Upon his election in May, Krzanich was conspicuously quiet about what Intel had planned for its Web-based TV service. Intel already had a hired team of 300 employees working to build the box and create branding for the service, but the company also recognized that it faced rigid competition from Apple (NASDAQ:AAPL), Google (NASDAQ:GOOG), and Sony (NYSE:SNE), which are also planning on coming out with their own TV-based products.
The last we heard of an Intel TV was in September, when rumors swirled that the chipmaker was seeking strategic partners to help fund and distribute Intel Media. Now, it looks as if the company has finally found its match in Verizon.
Neither parties have yet confirmed the tie-up, but people familiar with the matter said to AllThingsD that Intel and Verizon are in advanced negotiations. We'll have to wait and see whether Verizon takes complete control of Intel Media or if it lets Intel retain a piece of its initial Web-TV project.
Don't Miss: Electronic Arts Hopes to Sell Golf Games Without Tiger Woods.