Diddy About Apple: Samsung Is 'On Its Ass'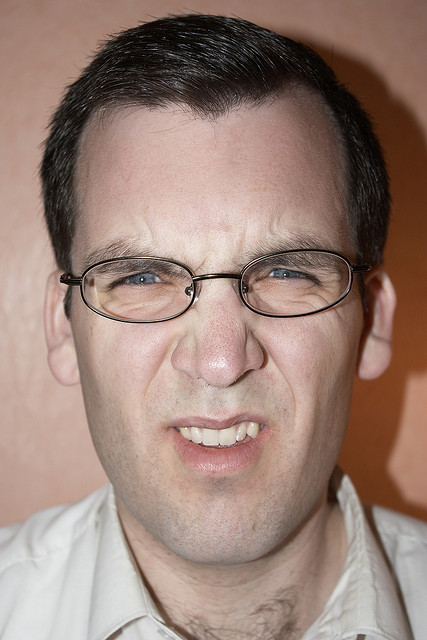 Rapper and entrepreneur Diddy — otherwise known as Sean Combs — was on hand at an international advertising festival in Cannes earlier this week to offer his opinion on Apple's (NASDAQ:AAPL) much-publicized rivalry with Samsung (SSNLF.PK). The artist, who was in Cannes to launch a new music television channel, told festival attendees that, "I don't have a Samsung. But anybody that works for Apple [in this room right now] — Samsung is on that ass right now," reports The Guardian.
Although many commentators wouldn't have summarized the two companies' rivalry quite so bluntly, Combs wasn't the only festival attendee to note the recent challenges that Samsung has presented to Apple. Lee Clow, one of the co-creators behind Apple's legendary "1984" Macintosh TV commercial, noted a sea change in the media's perception of Apple.
"I don't know whether there's this cynical bent to the media that decides, ok, Apple's been a darling for many, many years and Steve Jobs was a darling and the products was amazing, so now let's kind of scrutinize people and challenge whether they can do it anymore; whether their new leadership is good enough, whether their advertising is good enough, whether the kids in the store are smart enough – it's a bit of a pendulum swing," stated Clow.
Clow, who is the global director of media arts at the TBWA/Worldwide ad agency, was on hand to receive the festival's lifetime achievement award. "The thing that nobody remembers is that all this technology was invented by Apple and is being copied by the competition and people act like the new competition is as smart and as genius and amazing as the Apple company and of course I totally disagree with that," added Clow.
Is Apple simply the victim of sour grapes or is the media's treatment of Apple a foreshadowing of the Cupertino-based company's decline? Either way, Apple and Samsung will continue to fight it out in the courts and the media. "It's now a big challenge, the marketing and communications for Apple," noted Clow. Here's how Apple traded yesterday.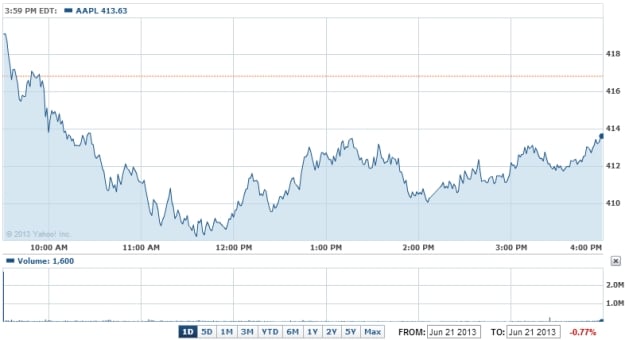 Follow Nathanael on Twitter (@ArnoldEtan_WSCS)
Don't Miss: Is This the Long-Awaited iPhone 5S?