Do Macs Still Matter to Apple?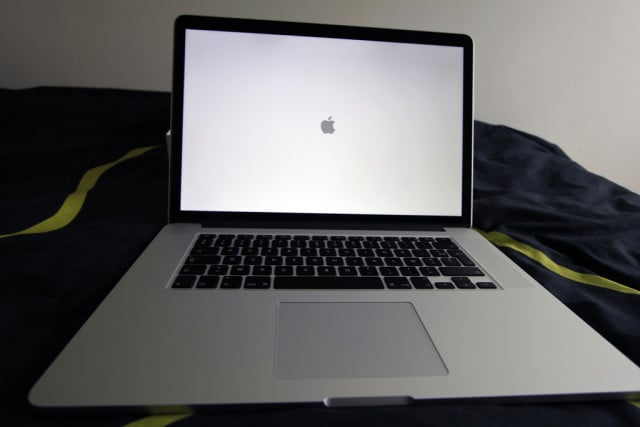 Apple (NASDAQ:AAPL) hasn't been unaffected by the slide in the PC market. New data from NPD Group shows sales of the company's Mac computers will continue to fall through the September quarter. That data, seen by Piper Jaffray analyst Gene Munster and reported on by Apple Insider, showed that July sales for Apple's Mac computers were flat year over year. July is the first month of Apple's September quarter.
Last quarter, Apple reported sales of 3.8 million Macs, down from 4 million sold in that quarter last year. In the September quarter of 2012, Apple sold 4.9 million Macs. Munster is predicting that number will be around 4.65 million for this year. Since most of Apple's revenue comes from the iPhone and the iPad, Macs are becoming an increasingly smaller part of Apple's business.
"Macs are becoming a less meaningful piece of the Apple story. We believe the core themes moving forward for Apple are a cheaper iPhone in September and a TV in the December quarter. We reiterate our Overweight rating and $655 price target," Munster said in the research note.
One could actually point to Apple as being the reason the PC market has slumped in recent years. Apple's iPad dominates the tablet industry and as tablets become a more popular way for people to do their personal computing, PC sales will continue to fall. Tablets are smaller, more portable, and cheaper than PCs, all of which have made them appealing to consumers.
Apple's iPod sales have also shrunk considerably over the past year, likely because the iPhone performs many of the same functions and erases the need for a separate device to store one's music. According to NPD, iPod sales were down 40 percent year over year for the month of July, and that figure is expected to fall another 20 percent in the September quarter.
Rumors about the improved Apple TV, the iPhone 5S, and the cheaper, basic version of the iPhone called the iPhone 5C, have been swirling for months. It's believed that Apple is set to release the new phones on September 10.
Follow Jacqueline on Twitter @Jacqui_WSCS
Don't Miss: Excited About Apple's iRadio? Here are 5 Things You Need to Know.