Do These New Hires Reveal Apple's Secret iWatch Plans?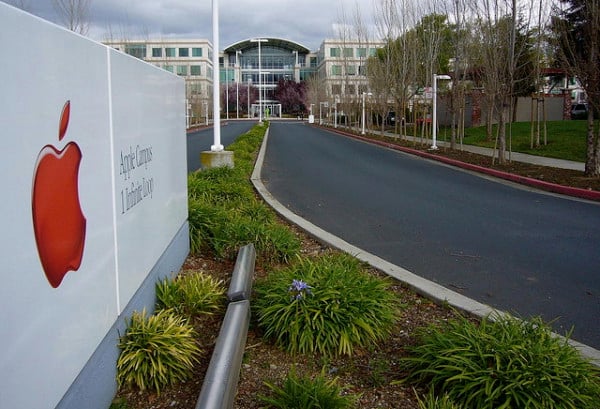 Although Apple (NASDAQ:AAPL) is notoriously secretive about upcoming products that it is developing, its company acquisitions and specialist hires can sometimes offer clues about what the California-based company has up its sleeve. As first reported by 9to5Mac's Mark Gurman, Apple recently hired Nancy Dougherty and Ravi Narasimhan, two medical-sensor experts with wearable technology experience.
According to a Google (NASDAQ:GOOG) cache of her LinkedIn (NYSE:LNKD) profile page, Dougherty last worked as the Hardware Lead for Sano Intelligence, a startup that is developing a wearable device that can "continuously monitor blood chemistry via microneedles in the interstitial fluid." Dougherty also previously worked for Proteus Digital Health where she helped to develop "an FDA regulated Class II medical device; a Bluetooth-enabled electronic 'Band-Aid' that monitors heart rate, respiration, motion, and temperature, as well as detects technologically enabled 'Smart Pills' that are ingested and activated in the stomach."
According to Ravi Narasimhan's LinkedIn profile page, he was hired away from Vital Connect, a biosensor technology company. At his previous job, Narasimhan oversaw the company's research and development on biosensor technology for "remote physiological monitoring with wearable medical devices." Both hires suggest that Apple may be developing an iWatch, or other wearable tech device, with health-monitoring features.
Last year, 9to5Mac cited insider sources that reported that Apple was assembling a wearable tech product development team that included medical sensor specialists, fitness professionals, and battery efficiency experts. Although it is not known what form this wearable tech device will take, Apple CEO Tim Cook has previously observed that the wrist "is an area for exploration. It is ripe for getting excited about." This has led some industry commentators to conclude that Apple is developing an iWatch with health-monitoring features.
Rumors about an iWatch first emerged from Apple's Chinese supply chain in 2012. However, over the past two years the initial rumors have been bolstered by several Apple patent filings that outlined various technologies that would be well-suited for a small wearable tech device such as an iWatch.
The growing evidence for an iWatch has led Cantor Fitzgerald analyst Brian White to predict that Apple will unveil its wearable tech product this year. DisplaySearch analyst David Hsieh believes that Apple's iWatch will feature a 1.3-inch or 1.6-inch flexible AMOLED (active-matrix organic light-emitting diode) display. Finally, an unconfirmed report from the Taiwan-based DigiTimes recently suggested that Apple has already commenced a trial manufacturing run for the iWatch. Although none of these claims can be independently confirmed, Apple's recent hires seem to indicate that Apple's wearable tech device will include some form of medical sensor technology.
Here's how Apple traded on Friday.
Follow Nathanael on Twitter (@ArnoldEtan_WSCS)
More from Wall St. Cheat Sheet: