Do U.S. Consumers Love Amazon More Than Apple?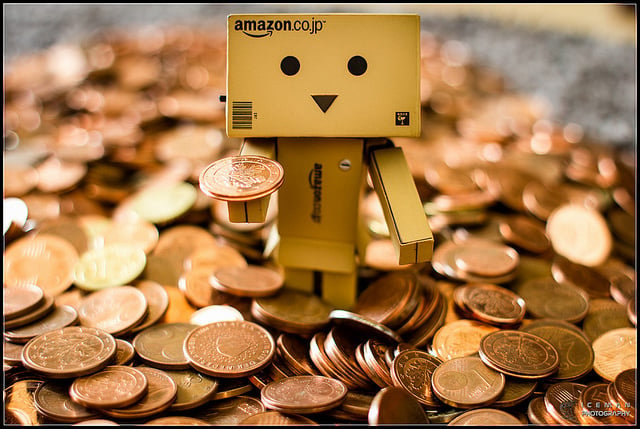 When it comes to consumers' perceptions, is Amazon (NASDAQ:AMZN) better than Apple (NASDAQ:AAPL)? According to a new "Brand Desire" study by M&C Saatchi's brand consultancy division Clear, Amazon leads in the U.S. market as the most desirable brand. Clear surveyed consumers in the U.S., U.K., and Australia about 678 different brands.
Clear determined a brand's desirability by using various metrics that rated a consumer's rational, emotional, and behavioral responses to various brands. Based on these measurements, Clear gave Amazon a "Brand Desire Index" score of 202, making it the most desirable brand in the U.S. market.
"Amazon's desirability stems from the great success of the Kindle Fire HD, a steady stream of perks for Amazon Prime members, an increased focus on its Prime Instant Video, and a continued stream of meaningful innovation such as Amazon Lockers. Amazon has truly transformed from a marketplace for shopping to a digital hub for consumers to manage their lives," states Clear in a press release via Investor's Business Daily.
However, Apple was still the top-rated brand in the British and Australian markets. Apple achieved a Brand Desire Index score of 212 in the U.K. and a score of 202 in Australia. In this study, Apple didn't even rank in the top-five brands in the U.S. and actually saw its desirability fall by 10 percent from last year. This seems to indicate that Apple's recent decline in brand desirability is a uniquely American phenomenon.
On the other hand, Amazon's U.S. brand desirability increased 18 percent from last year. This may be related to Amazon's recent advertising push. Ad Age ranked Amazon number two on its list of fastest-growing ad spenders in 2012. According to Ad Age, Amazon spent $881 million on advertising in the U.S. market last year, an increase of 58 percent over what it spent in 2011.
Brand-value consultancy Interbrand previously ranked Apple as the second most valuable brand in the world in 2012. In that study, Amazon trailed far behind Apple in the number 20 spot. Apple shares closed up 0.70 percent, or $2.75, at $396.53 on Friday. Here's how Apple has traded over the past week.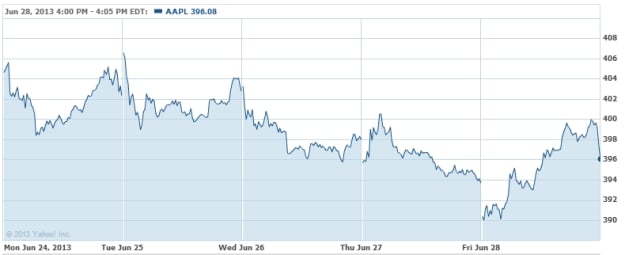 Follow Nathanael on Twitter (@ArnoldEtan_WSCS)
Don't Miss: Why Is China Accusing Amazon of Piracy?