Does Apple Really Need to be Revolutionary in Order to Thrive?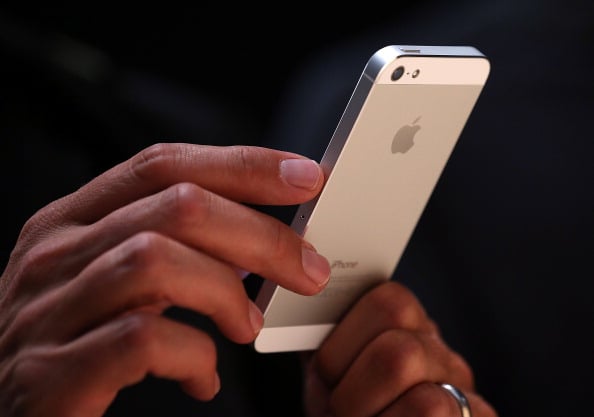 It's no secret that the cash cow at Apple (NASDAQ:AAPL) is the iPhone. In the second quarter, Apple sold 43.7 million units for a total of about $26 billion, or 57 percent of total revenue. IPhone unit volume was up 17 percent on the year and revenue was up 14 percent, making it the fastest-growing product at the company, and, according to a Forbes calculation, Apple just recently sold its 500-millionth iPhone.
Read more: Google Unseats Apple as World's Most Valuable Brand
The massive importance of the iPhone to Apple means it gets special attention from analysts. After all, if you can forecast iPhone sales, you're well on your way to a decent overall revenue estimate. And if your forecast is any good, your data is probably somewhat granular, which could reveal some additional insight into the revenue stream, such as the iPhone sales mix.
Fortunately for us, the analysts at Piper Jaffray are exactly the kind to give special attention to the iPhone. In May, the analysts surveyed 1,016 U.S. consumers about smartphone purpose intent and found that 34 percent of those who plan to purchase a smartphone in the next three months intend to purchase an iPhone. This is down from 39 percent in February, 44 percent in December, and 50 percent in in the wake of the iPhone 5S launch in September.
Read more: What Will Apple Announce in June?
The decline of iPhone purchase intent does not appear to surprise or faze the analysts. In the note, they argue that interest in the iPhone naturally wanes in the gulf between new launches. With the launch of the iPhone 6 expected in September, sales are in the dog days. However, closer to the sale date — this survey looks ahead three months — the analysts expect iPhone purchase intent to climb back up toward 50 percent. And even with the dip, Piper Jaffray estimates 35 million unit sales for the June quarter, a 12 percent increase on the year.
One of the things that the analysts at Piper Jaffray conclude in their research note is that the iPhone has shown more traction with consumers than previously expected. Particularly in overseas markets such as China, iPhone sales growth has been strong. Despite warnings about market saturation in the U.S. and price overseas, the iPhone, as the analysts put it, is "staying strong longer in life."
Read more: Apple Bests Other Websites in Password Security
This longevity is important for a couple of reasons. No matter how frequently Apple launches new iPhones, it would rather see sales remain strong in the downtime, particularly if it means more budget shoppers picking up older generations of the device. But perhaps more importantly, it means less pressure for Apple to sprint to the finish line with a new device. If the latest generation of devices is still selling well, then the company can afford to work on the next generation a little longer before launching it.
In many ways, this staying power is a function of brand, and brand is kind of a crazy thing. Assuming, for a moment, that we can actually value a brand in a way that makes sense, the relationship between brand and business performance is more observed than it is understood. Market research conducted by companies like Millward Brown and InterBrand value major brands at tens or even hundreds of billions of dollars. Valuation is, generally, positively correlated with business performance — the bigger the brand value, the more successful the company — but it is often unclear what is actually pushing what.
For example, brand value can change dramatically year to year, and it can often be hard to match these swings with specific events or to use them as indicators of future business activity. In Apple's case, brand value, as measured by Millward Brown, has declined 20 percent since last year to $147.9 billion, but there was no similar contraction in sales or market value, and few people are expecting one in the near future. Sales increased 5 percent on the year in the second quarter and shares of the tech giant were up more than 31 percent over the same period. A few quarters back there was some contraction on the bottom line but it wasn't severe, and the trend appears to have settled back in positive territory for the time being.
Perhaps above all else, margins have expanded while sales have grown. The market certainly doesn't have anything to complain about, and the rise in Apple's stock price over the past 12 months is a testament to that. There also hasn't been any meaningful decline in the relative quality of Apple products, and it might even be fair to argue that there has been an increase in the relative quality of Apple's products overall.
All the data, excluding Millward Brown's brand data, point in the same direction. And if you ask InterBrand, they'd point in the same direction, as well. According to the firm, Apple's brand is worth more this year than it was last year, increasing 28 percent on the year to $98.3 billion andplacing it at the head of the pack. Google (NASDAQ:GOOG)(NASDAQ:GOOGL) comes it at a fairly close second with a brand value of $93.3 billion, up 34 percent on the year.
The obvious and short reason behind the discrepancy is that the different firms use different methods to value brand. This is a fair way to explain away the difference, but it's not necessarily satisfying because it doesn't shed any insight into what's going on with Apple, Google, and the markets they dominate. The issue needs to be unpacked more.
Fortunately, Oscar Yuan, VP at Millward Brown, did just that. Speaking with Forbes in May, Yuan said that the situation with Apple and Google is "a story about two hugely successful technology companies. Apple's been known for earth-shattering, category-creating, revolutionary products. And I would say just recently Apple's innovations have been more evolutionary than revolutionary. I think that may have played a little bit in the drop from first to second."
Yuan isn't alone with the thought. At the beginning of March, Morgan Stanley analyst Katy Hubert pointed out that so-called "smart money" — money invested by those with expert knowledge — had shied away from Apple in 2013 and into other major tech names like Google, Microsoft (NASDAQ:MSFT), and Amazon (NASDAQ:AMZN). At the end of the year, Apple's top 30 largest owners owned a combined 30 percent of the company. This was down from a peak of 40 percent in 2009 and below the five-year average of 36 percent. Moreover, the portfolios of the top 30 holders of Apple stock were underweight Apple relative to Apple's weight in the S&P 500.
"We view low institutional ownership relative to other large cap mobile technology stocks as underestimating Apple's ability to participate in new categories like wearables and services," Hubert said in a research note. For her part, Hubert doesn't see the same issue. "In wearables, we see iWatch contributing 32 to 58 million units in the first 12 months post launch based on the historical installed base penetration ramp experienced by iPhone and iPad. In services, the combination of fingerprint sensor, security features in the A7 64-bit processor, recent sensor and mapping-based acquisitions, with nearly 600M App Store accounts and 380M Bluetooth low energy devices in the wild present opportunities in mobile payments and advertising services."
Really, it appears to be a competition of posturing or positioning. It is possible to frame Apple's business in a dozen different lights ranging from bullish to bearish, and everyone places a different amount of faith in the idea that the company will be able to find the revolutionary spark again. How you feel affects how much you're willing to pay, either for an Apple device as a consumer or for the stock as an investor.
More From Wall St. Cheat Sheet: