Does Apple's iPhone 5S Hold iWatch Clues?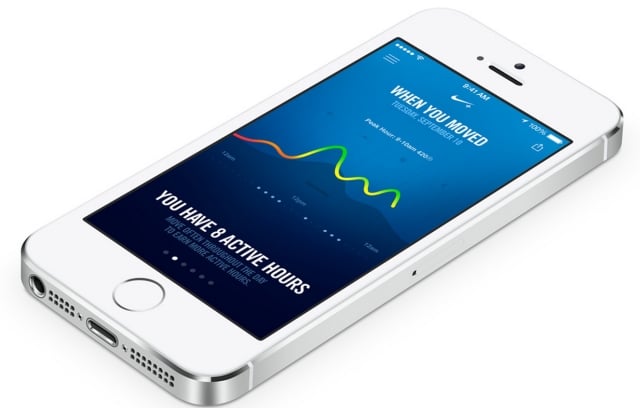 Is Apple (NASDAQ:AAPL) laying the foundation for a future wearable tech product with the iPhone 5S? Apple's recent media event revealed that the iPhone 5S will include a specialized motion data chip that will enable the device to run various health and fitness apps.
Interestingly, many of the functions provided by this chip are the same functions that were expected to be found in an upcoming wearable tech product that Apple has long been rumored to be developing. According to Apple's website, the M7 chip is a motion coprocessor that continuously detects and records motion data using an accelerometer, a gyroscope, and a compass.
As recently noted by Bloomberg, this motion sensor chip could be used in Apple's future wearable tech products. One of these products may be the so-called "iWatch." Rumors have been swirling about Apple's iWatch development ever since a Chinese supply chain source suggested that the Cupertino, California-based company was interested in a smart watch last year.
More recently, insider sources cited by Mark Gurman at 9to5Mac suggested that Apple has already assembled a team of various medical sensor and fitness experts that are working on a smart watch with health-monitoring capabilities. The inclusion of the M7 motion coprocessor in the iPhone 5S suggests that Apple may be close to completing preparations for the iWatch.
Besides providing health-monitoring functions, the M7 chip also offers energy-conserving functions. As noted by Phil Schiller of CNET, who was at Apple's recent media event, the M7 chip uses "contextual awareness" to optimize battery life. For example, the chip will detect if a user is in a moving vehicle and save battery power by not requesting to join Wi-Fi networks the vehicle passes.
The M7 coprocessor's battery-conserving capabilities and health-monitoring functions seem to make this chip the ideal technology for a wearable tech product from Apple. If Apple does unveil such a device, it will likely be a profitable product. A consumer research survey conducted by 451 Research's Changewave service earlier this year found that 19 percent of consumers were already interested in buying a smart watch from Apple.
Don't Miss: Does China Get Dibs on the iPhone 5S?
Follow Nathanael on Twitter @ArnoldEtan_WSCS