Does Jay-Z Make Samsung Cooler Than Apple?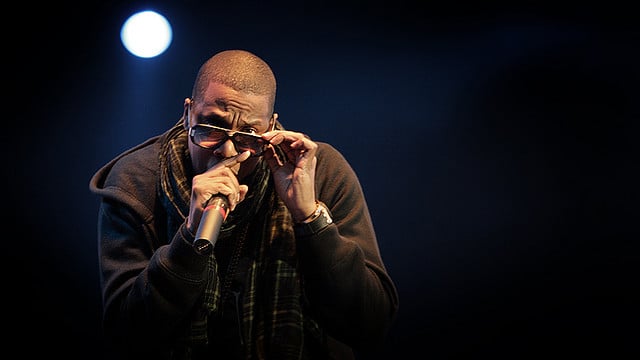 In an unprecedented celebrity endorsement deal, Samsung (SSNLF.PK) is providing one million Galaxy owners with early access to Jay-Z's new "Magna Carta Holy Grail" album. The album will be made available Friday night for users who downloaded a special app on the Galaxy S4, S III, or Note II devices.
Jez Frampton, chief executive officer of Interbrand, told Bloomberg, "There's great fit between Jay-Z and Samsung because they are both after similar audiences." Frampton noted that Samsung is trying to "position themselves as for the younger consumer versus Apple (NASDAQ:AAPL)" in the North American market. He also said consumers are becoming increasingly immune to traditional advertising and that these types of alliances between musicians and content providers are an effective way to build a brand.
Samsung has previously released ads portraying Apple users as  older and out-of-touch with the latest smartphone technologies. Interestingly, Samsung's ad attacks on Apple's image recalls Mac versus PC commercials, in which Apple tried to characterize Microsoft (NASDAQ:MSFT) users as goofy nerds with an inflexible, featureless product.
Although Apple's advertising campaigns typically don't focus on celebrity endorsements, Frampton suspects Apple will soon feature similar exclusive tie-in content deals with artists through its iTunes Radio. In 2006, Apple released a special U2 edition of its iPod that included exclusive video content of the Irish rock band. However, Samsung's deal with Jay-Z is one of the highest-profile advertising promotions ever orchestrated.
Samsung certainly hasn't shied away from spending money to promote its products. Last year, the company spent $4.3 billion on advertising its products worldwide, reports Ad Age. Approximately $881 million was spent on marketing its products in the U.S.
In this sense, the $5 million Samsung spent purchasing 1 million copies of Jay-Z's "Magna Carta Holy Grail" album is small change. In contrast to its Korea-based rival, Apple spent approximately $1 billion on advertising last year. According to Interbrand, Samsung was ninth most valuable global brand in 2012. Apple was ranked number two, second only to Coca-Cola (NYSE:KO) brand.
Follow Nathanael on Twitter (@ArnoldEtan_WSCS)