Does Obama Favor Apple Over Samsung?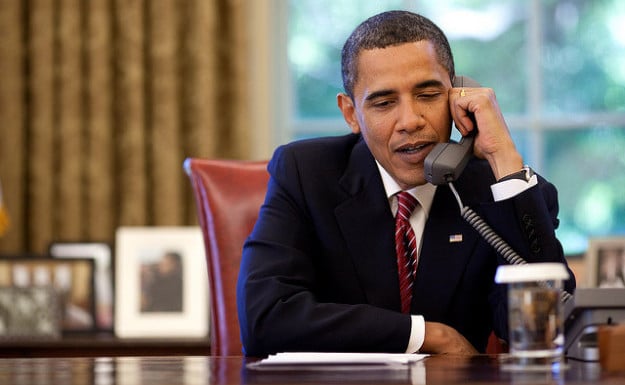 Was Obama's recent veto of the U.S. International Trade Commission's import ban on some older models of Apple's (NASDAQ:AAPL) products unfair to Samsung (SSNLF.PK)? Although it would seem natural for a U.S. President to intervene for an iconic, American company, the veto was an unusual move according to historical and legal precedents.
Under the ITC rules, the President can overturn a ruling during the 60-day Presidential Review period. However, this power is rarely exercised. The last time an administration exercised its presidential veto power was in 1987 when Ronald Reagan vetoed an ITC ruling over memory chips. Ironically, that case also involved Samsung, although the complaint was filed by Texas Instruments (NYSE:TXN). President Obama's recent veto was only the sixth time that the White House has overturned an ITC decision since the commission was founded in 1916.
However, the Obama administration's reasons for overturning the ITC's decision were also unusual. In the letter explaining his reasoning for disapproving the ITC's ruling, U.S. Trade Representative Michael Froman repeatedly cited a U.S. Department of Justice and U.S. Patent and Trademark Office policy statement that expressed concerns about standards-essential patent owners not abiding by their FRAND (fair, reasonable, and non-discriminatory) obligations.
Susan Kohn Ross, a partner at the law firm of Mitchell Silberberg & Knupp, noted via the Wall Street Journal that reviews are usually based on whether the patent was actually infringed on rather than policy statement issues. "It could be viewed as the US favoring US companies," said Ross via the Financial Times. "Frankly, every other country does it, so why shouldn't the US?" she added.
Besides being a beloved American tech company, Apple might also enjoy an advantage in political influence. According to the Center for Responsive Politics website OpenSecrets.org, Barack Obama was Apple's top recipient for contributions with $308,081 given to the candidate between 2011 and 2012. Samsung contributed a total of $750 to Obama during the same time period.
Here's how Apple closed out the trading week.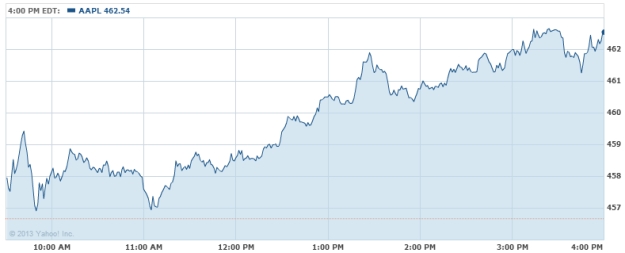 Follow Nathanael on Twitter (@ArnoldEtan_WSCS)
Don't Miss: 10 Charts to Explain Apple's Massive Retail Success.