Does the iWatch Already Have a Battery?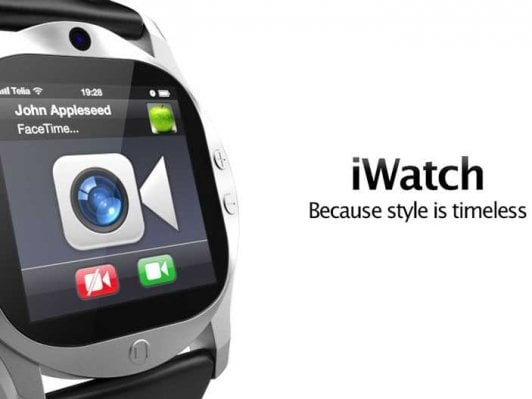 Apple's (NASDAQ:AAPL) recent efforts to secure the "iWatch" trademark in multiple countries around the world have helped to reignite speculation about the Cupertino company's smartwatch intentions. According to various reports, Apple has applied for the "iWatch" trademark in Russia, Japan, Taiwan, and Mexico. However, Apple's sudden trademark push isn't the only news fueling the iWatch rumor mill.
A recent patent application submitted by Apple outlines a design for a flexible battery pack that would be well-suited for a wristwatch device reports Patently Apple. In a patent application titled "Flexible Battery Pack," Apple outlines a method for creating a reliable, form-fitting battery arrangement.
In the patent, Apple seems to strongly hint at a smartwatch product by stating that, "Electronic devices are ubiquitous in society and can be found in everything from portable cell phones to wristwatches." Previous filings have suggested that Apple is strongly interested in developing technology for a flexible computer device. Apple has already submitted a patent application for a flexible display screen.
Apple notes that conventional lithium-ion battery packs "are quite rigid and bending them repeatedly may cause damage to the battery cells and battery failure." To get around this problem, Apple proposes using "a plurality of cells, such as galvanic or photovoltaic cells" in lieu of a rigid lithium-ion battery.
This battery may also consist of "a plurality of laminate layers coupled to the cells." By isolating groups of cells, the battery can be "shaped to fit a form factor of the electronic device."
Although Apple has never confirmed the development of a smartwatch, some commentators have previously suggested that Apple would utilize Corning's (NYSE:GLW) flexible Willow Glass for the iWatch. Apple already uses Corning's tough Gorilla Glass for its iPads and iPhones.
Here's how Apple closed out the trading week on Friday.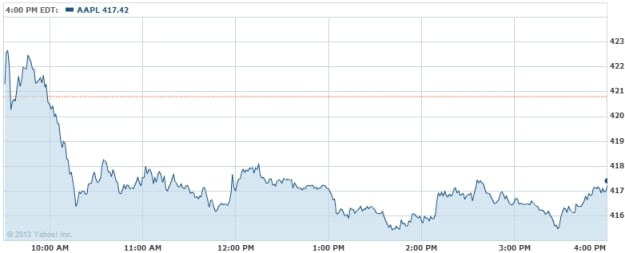 Follow Nathanael on Twitter (@ArnoldEtan_WSCS)
Don't Miss: Is Apple Making the World's First Smart Headphones?