Don't Expect an Apple TV Anytime Soon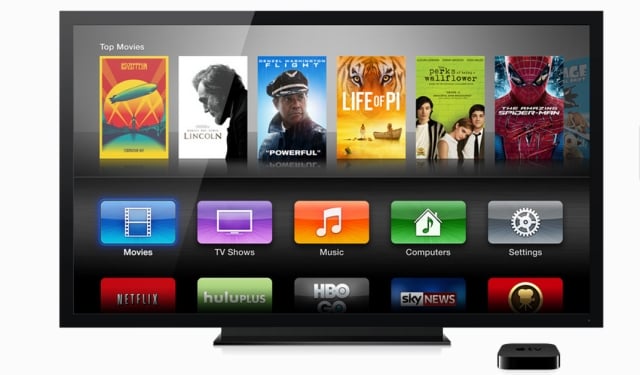 For a while, it looked like Apple (NASDAQ:AAPL) was planning to release a television sometime (possibly early) in 2014. This is not the set-top Apple TV device that is already on the market, but a full-size television, an iTV, that would presumably settle at the top of the market in the same way that the iPhone has for mobile phones, the iPad has for tablets, and the Macbook Pro has for laptops.
For a couple of years now, analysts like Gene Munster have pointed at "next year" for the release of such a device. Munster has predicted the launch of an iTV every year since 2011, and with 2013 winding to a close and no clear sign of the device on the horizon, it looks like he'll have to once again update the time stamp on his prediction. Some recent speculation and a report seen by Apple Insider seems to have closed the door on a 2013 release.
First, sources from the television industry supply chain told NPD Display Search that, "It appears that Apple's long-rumored TV plans, which were far from concrete anyway, have been put on hold again, possibly to be replaced by a rollout of wearable devices." Before the delay, the group was estimating a third-quarter 2014 television release, speculating that Apple would "once again rely on displays for innovation."
But with the television, it appears as if content — and not the display — is at the heart of the matter (although NPD Display Search was speculating a 55-by-65 inch, 4Kx2K 120Hz LCD screen, which is nothing to scoff at.) A report from KGI analyst Ming-Chi Kuo obtained by Apple Insider suggests that Apple could be having some problems building out its content and services offerings on the set-top Apple TV product, which has resulted in an estimated 5 percent year-over-year decline in shipments.
"If Apple wants to launch iTV, the challenges of integrating content and service are more difficult considering the different TV content ecosystems (e.g. cable operators) in various countries," Kuo wrote, according to AI. "Moreover, establishing an iTV supply chain is very costly. Thus we believe iTV launch will be delayed to end-2015 or early 2016 at the earliest."
So if, like Munster, you have been expecting an iTV any day now, it appears as if you will have to wait a bit longer. Whether that means getting an iWatch sooner (or at all), who knows? In the mean time, word is that Apple will be putting the A7 processor in the Apple TV in 2014, which itself won't solve any of the content and services issues.
Don't Miss: Apple Is Hit with More Patent Trouble.