E-Book Case: Will an Unsent Steve Jobs Email Hurt Apple Big Time?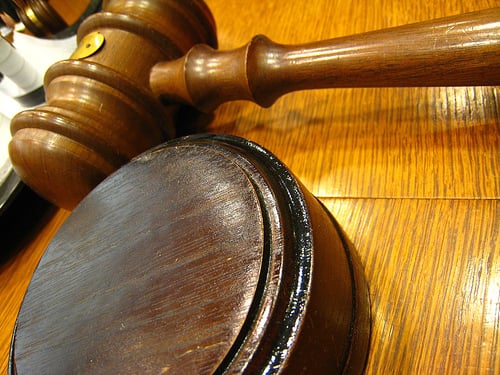 Over the last several days of Apple's (NASDAQ:AAPL) antitrust trial, it had appeared the Cupertino-based company was gaining some traction in its defense thanks to the testimony of several witnesses who seemed to support Apple's contention that its dealings with various publishers were only typical negotiations and not a conspiracy to fix prices on e-books. Now it appears the pendulum may be swinging back in the prosecution's favor.
As reported by Philip Elmer-DeWitt at CNNMoney, Department of Justice attorney Dan McCuaig waited until the sixth day to reveal a stunning piece of evidence that may be the coup de grace to Apple's chances of winning this case. The bombshell evidence is an email from Steve Jobs to Eddy Cue regarding a potential increase in the price caps granted to publishers. Jobs wrote, "I can live with this, as long as they move Amazon (NASDAQ:AMZN) to the agent model too for new releases for the first year. If they don't, I'm not sure we can be competitive…"
Using sympathetic witnesses' testimonies, Apple's lawyers have been carefully constructing a narrative that tries to show how Apple never wanted to force Amazon into adopting the agency model or raise its e-book prices. This email directly contradicts that version of events since Jobs is literally asking Cue to make Amazon's move to the agency model part of the negotiations with publishers.
However, Apple's lawyer Orin Snyder followed up with a question that seemed to indicate that this particular email was never sent by Jobs. In other words, Steve Jobs may have simply considered presenting this negotiation ultimatum but eventually decided against it.
On the other hand, the government may argue that this unsent email reveals Apple's unspoken goals in the e-book negotiations. Either way, it's unclear that the fact that the email was unsent will affect the validity of this evidence.
The trial, which started on June 3 in the District Court for the Southern District of New York, is expected to last about three weeks. The case is U.S. v. Apple Inc., 12-02826.
Follow Nathanael on Twitter (@ArnoldEtan_WSCS)
Don't Miss: Here's What Makes the New MacBook Air Even Better.