E-Book Case: Will Eddy Cue's Defense Help Apple?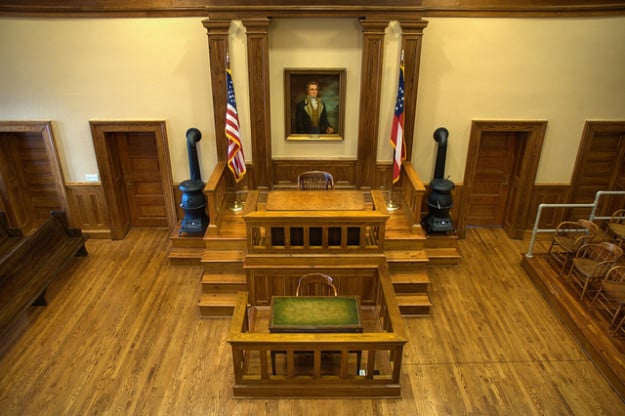 Apple (NASDAQ:AAPL) executive Eddy Cue took the stand yesterday in the Cupertino-based company's ongoing antitrust trial. Cue, who was one of the primary negotiators for the deals that Apple struck with various publishers, has been described by a U.S. Department of Justice lawyer as "the chief ringleader of the conspiracy."
Cue had some combative exchanges with prosecutors during his testimony yesterday as the government tried to get the longtime Apple executive to admit that the company's agency model contracts with five major publishers were not in the best interests of consumers. The government is trying to prove that Apple conspired with publishers to fix e-book prices by orchestrating a simultaneous move to the agency model.
However, Cue insisted, "We gave them [consumers] a great offer," reports MarketWatch. Soon after Apple entered the e-book market, prices for e-books rose to $12.99 and $14.99. The government alleges that Apple coordinated a price-fixing conspiracy with five publishers in response to Amazon's (NASDAQ:AMZN) $9.99 discount e-book pricing.
Cue noted that Apple's entry into the e-book market benefited consumers in other ways, such as making more e-books available, as well as offering a superior user interface. Government attorney Lawrence Buterman asked Cue if customers thanked him for raising prices.
"I didn't raise prices," testified Cue.
"You just gave them [the publishers] the opportunity to raise prices?" asked Buterman.
"The publishers set the prices," insisted Cue, "I struggled and fought with them about many, many things. If they had been talking to each other, I would assume I would've had a much easier time getting those deals done."
Cue will take the stand again on Monday when the trial continues. The case is U.S. v. Apple Inc., 12-02826. Here's how Apple has traded so far this week.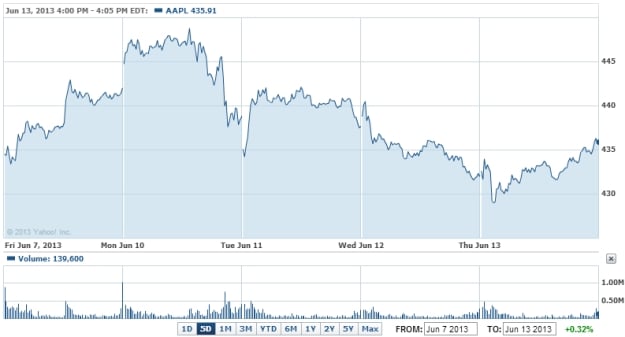 Follow Nathanael on Twitter (@ArnoldEtan_WSCS)
Don't Miss: Rich? Educated? You Probably Own an iPhone.