E-Book Remedy: DoJ Gives No More Than an Inch to Apple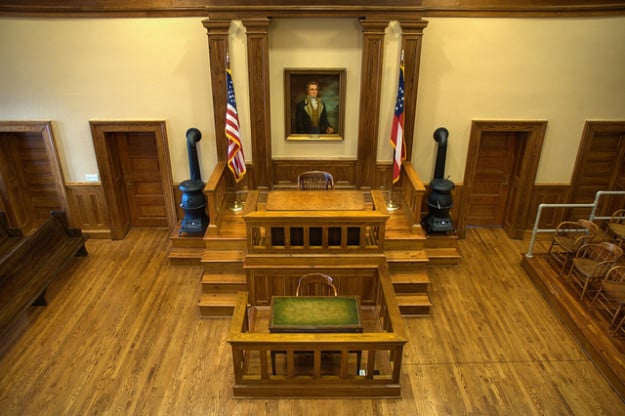 Apple (NASDAQ:AAPL) is not likely to find much to celebrate in the U.S. Department of Justice's revised injunction proposal. The proposal is the Department of Justice's remedy for the anticompetitive e-book business conduct that Apple was found to have committed in an antitrust trial last month. The revised proposal comes after the court held a hearing on the government's original proposal earlier this month.
Although Judge Denise Cote indicated at the hearing that an external antitrust compliance monitor may not be necessary, the DoJ refused to budge on that point reports CNET. In its revised proposal, the DoJ stated that, "Under these circumstances, this Court should have no confidence that Apple on its own effectively can ensure that its illegal conduct will not be repeated. There must be significant oversight by someone not entrenched in Apple's culture of insensitivity to basic tenets of antitrust law."
On the other hand, the government said it was willing to cut the length of the proposed injunction from ten years to five years. The DoJ noted that this revision will "limit the possibility that changes in industry circumstances will cause the decree to outlive its usefulness and unnecessarily harm Apple."
However, the government also wants to have the ability to extend the injunction with one-year increments if it feels that the circumstances require it. The DoJ noted that, "Our recent communications with Apple reinforce Plaintiffs' concern that Apple's in-house enforcement program will be insufficient to change the corporate culture and that the company cannot be left to solely police itself."
Except for a conditional reduction in the length of the injunction and the removal of a short clause that Apple argued would hamper its ability to manage the App Store, the DoJ's revised proposal essentially remained the same as the original. Besides reiterating the need for an external monitor, the government also refused to budge on the App Store hyperlink proposal that forces Apple to allow other e-book sellers to provide links from their e-book apps that connect directly to competitors' own e-bookstores for a period of two years.
Here's how Apple closed out the trading this week.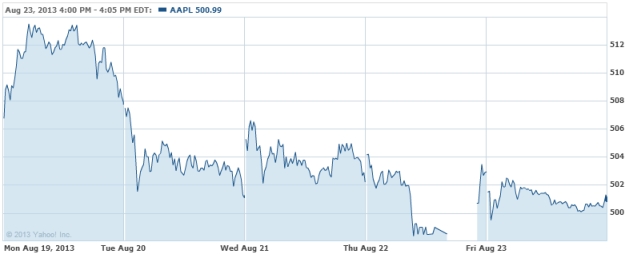 Follow Nathanael on Twitter (@ArnoldEtan_WSCS)
Don't Miss: Judge Says No to Friends of the Court in Apple-Google Hearing.