Einhorn's Bad Bet, Apple Drags the Market, and Better Earnings: Market Recap
The markets were mixed on Thursday. Positive economic indicators and a lingering sigh of relief from yesterday's debt-ceiling vote in the House helped pull the S&P into positive territory alongside the Dow, after briefly breaking 1,500. The Nasdaq ended the day in the red, largely because of tremendous losses at Apple (NASDAQ:AAPL).
At the close: DJIA: +0.33%, S&P 500: +0.03%, NASDAQ: -0.74%.
On the commodities front, Oil (NYSE:USO) climbed 0.82 percent to $96.01 per barrel. Precious metals fell, with Gold (NYSE:GLD) shedding 1.16 percent to $1,667.10 per ounce, and Silver (NYSE:SLV) dropping 2.34 percent to $31.68 per ounce. The yield on the 10-year T-bill climbed 0.027 points to 1.852 percent.
Here's your Cheat Sheet to today's top stock stories:
Apple closed the day at $450.50, down 12.35 percent as a result of its first-quarter earnings. The company sweat off as much as $50 billion in market value after performance failed to live up to expectations. The company reported a 17.7 percent year-over-year revenue increase to $54.51 billion. Earnings came in at $13.81 per share, well ahead of the company's own guidance of $11.75.
Starbucks (NASDAQ:SBUX) posted record first-quarter fiscal 2013 results after the markets closed. Total revenues increased 11 percent to $3.8 billion and earnings increased 14 percent to $0.57 per share. Comparable store sales grow 7 percent in the Americas and 11 percent in China/Asia pacific, which is a strong indicator of growth…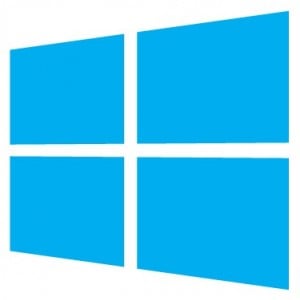 Microsoft (NASDAQ:MSFT) reported second-quarter fiscal 2013 results that sent shares lower in after-hours trading. Revenue grew 3 percent year over year to $21.46 billion, just shy of estimates. Earnings came in at $0.76 per share, a 2 cent loss year over year. Windows Division revenue grew 24 percent, after falling 33 percent in the first quarter.
AT&T (NYSE:T) also reported earnings after the bell, netting a loss of $0.68 per share on a fractional increase in revenue to $32.58 billion. This is a narrower loss than last year, and comes backed with over 8.5 million iPhone sales.
"Our coffee was too hot, our apple was bruised, and our iron supplements didn't go down smoothly," wrote David Einhorn to shareholders on January 22, describing Greenlight Capital's fourth-quarter results.
Even compared to Apple's slide and a bearish bet on the iron ore supply, his stance on Green Mountain Coffee Roasters (NASDAQ:GMCR) turned out to be a particularly bad one. In the letter, Einhorn acknowledged that his short position in the company wrecked the hedge fund's portfolio return for the fourth quarter… (Read more.)
Don't Miss: How Big is the Apple Eco-System?