Emerging Markets Are Where Apple's Competition is Growing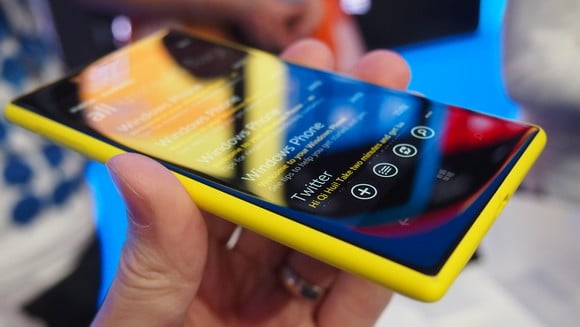 T-Mobile (NYSE:TMUS) began offering the iPhone on its network in April, and the partnership with the mobile carrier helped Apple (NASDAQ:AAPL) increase the market share of its signature device to 41.9 percent in the past three months, while Google's (NASDAQ:GOOG) Android held steady at 52 percent of the domestic market.
Comparatively, BlackBerry (NASDAQ:BBRY) nearly disappeared with a 0.7 percent share, down from 4.6 percent, while Microsoft's (NASDAQ:MSFT) Windows Phone grew 25 percent to a 4.6 percent market share.
But elsewhere in the world, there is a much smaller divide between the smartphone market's leaders and the herd. In Russia, Windows Phone accounted for 8.2 percent of all smartphones sold in the first quarter, or 315,000 units, compared to a 5.1 percent share in the year-ago quarter. Apple's share dropped to 8.3 percent from 9 percent in the same period, according to the research firm IDC.
This difference between Apple's market share in the United States and its share in Russia speaks to a problem the iPhone maker is facing in emerging markets: To be competitive, Apple's rivals are using aggressive price-cutting techniques. Apple's success in the global economy depends heavily on its ability to innovate at prices competitive to Samsung (SSNLF.PK), Google, and now, Windows Phone. Apple argues that its designs, reputation, and overall quality can build a competitive advantage in different markets, but products that imitate Apple's functionality and innovation while undercutting its prices are a major problem for the company.
Fewer people — especially in emerging markets — are interested in paying high premium for Apple devices. Many have suggested that Apple is working on a low-cost iPhone that can compete with Android and will be more accessible to people who aren't ready for the monetary commitment the latest and greatest iPhone requires.
With this backdrop, OAO Mobile TeleSystems, the largest mobile-phone operator in Russia, said it would need better terms to back Apple's iPhone now that Windows Phone's share of the smartphone market has swelled nearly as large. "Apple wants operators to pay them huge money, subsidizing iPhones and their promotion in Russia," OAO Mobile TeleSystems CEO Andrei Dubovskov said in an interview with Bloomberg. "Now it's not beneficial for us. It's good we stopped selling the iPhone as these sales would've brought us a negative margin."
MTS stopped selling Apple's iPhones in its retail outlets at the end of 2012, and since then, it has built stronger relationships with other device manufacturers. For example, Microsoft CEO Steve Ballmer and Nokia (NYSE:NOK) CEO Stephen Elop visited Moscow in November to meet with MTS management, who agreed to promote the Windows Phone-powered Nokia Lumias and designed Windows Phone areas in its flagship stores.
"The MTS bet on Windows Phone and its decision not to sell iPhones is clearly contributing to this trend," IDC analyst Simon Baker told Bloomberg. The historical strength of Nokia's brand in Russia also helped, he said.
Globally, Windows Phone had a 3.3 percent smartphone market share last quarter, while Apple had a 17.3 share — but Windows and Nokia could see their share of the market in Russia continue to increase. "When a handset producer is ready for co-promotion and offering special conditions to our customers, its share in our sales increase," Dubovskov said. "As a result of such co-operation, sales of Windows Phone and Android devices in our retail chain grow faster than in the Russian market in general."
For its part, Moscow-based MTS is working to increase its smartphone sales to generate more money on mobile data, Dubovskov said. This year, MTS said it was the first Russian operator to introduce plans with unlimited voice for data users.
Don't Miss: Here's Why Apple Lost the E-Book Trial.
Follow Meghan on Twitter @MFoley_WSCS