Enough With the iCloud Outages, Apple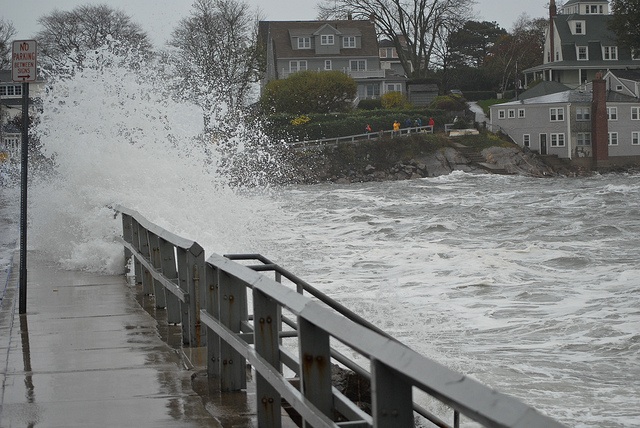 Are Apple's (NASDAQ:AAPL) iCloud outages brewing a storm of customer discontent? Apple's iCloud users experienced several troublesome service disruptions on Thursday and Friday this week. However, as of this writing, the issues have been resolved.
Game Center was briefly unavailable late Thursday and early morning Friday. Some users were also unable to send mail from their iCloud-linked accounts.  According to Apple's System Status page via Apple Insider, the iCloud outage affected only 0.008 percent of iCloud users. While that may sound like a trifling disruption issue, iCloud has over 250 million users, which means service was potentially disrupted for approximately 20,000 users.
According to the Strategy Analytics research via Endgadget, Apple's iCloud and iTunes Match cloud storage services combined account for 27 percent of the total cloud storage usage in the U.S. Mikey Campbell at Apple Insider notes that Apple's iCloud has become even more vitally important to Apple users than ever before as "the digital hub" for their essential services. As the number of devices connected to the iCloud increases, even short disruptions of service can have a major impact on users' businesses and personal lives.
According to Apple Insider, there were also reports of "sporadic iTunes store troubles" on Tuesday. Over a week ago, Apple's iMessage and FaceTime services were down for well over an hour. In that situation, Apple was compounding some users' frustrations by failing to provide timely updates on its System Status page.
Although the cause for the iCloud service disruptions is unknown, Apple Insider speculates that a new data center that Apple is building in Reno may help alleviate the recent problems.
Here's how Apple traded throughout the week.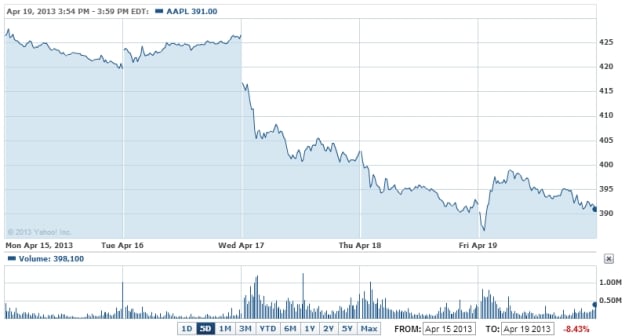 Don't Miss: For Apple, Good is Not Good Enough.