Ex-JPMorgan Traders Criminally Charged, Cisco Plummets: Morning Buzzers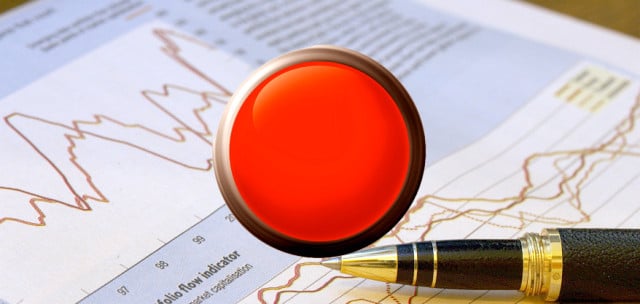 U.S. stock futures fell today as investors await data on factory output from the Federal Reserve. Commodities rose, driven by oil as conflict in Egypt has many worried about oil supplies from the Middle East. Cisco (NASDAQ:CSCO) shares fell after the company reported fiscal first-quarter forecasts that came in below estimates, leading to concern about computer software and hardware companies around the world.
Futures at 8:30 a.m.: DJIA: -0.80% S&P 500: -0.83% NASDAQ: -0.98%
Here's your cheat sheet to the stories buzzing this morning: 
Cisco (NASDAQ:CSCO) shares fell 8.5 percent in premarket trading after the company announced it was cutting 4,000 jobs, about 5 percent of its workforce, despite making a profit in its fiscal fourth quarter. The company said the slow economic recovery is hindering growth, especially in Asia. Revenue grew 6 percent in the fourth quarter, but the world's largest maker of network equipment predicted revenue would grow just 3 to 5 percent in the current quarter.
China Mobile (NYSE:CHL), the world's largest mobile phone carrier may be getting closer to inking a deal with Apple (NASDAQ:AAPL). Apple needs to make up for lost market share in China, but has been reluctant to redesign the iPhone to work on China Mobile's 3G network. A new chip made by Qualcomm (NASDAQ:QCOM) that allows the iPhone to work on both 3G and 4G networks, along with the rumored iPhone 5C created specifically for emerging markets, have led some to speculate that a deal with China Mobile could happen soon. 
AMR Corp.'s (AAMRQ.PK) American Airlines's merger with U.S. Airways (NYSE:UAL) was recently derailed by the Justice Department, which said the merger would cut down on competition and lead to higher costs for consumers. AMR is due before a bankruptcy judge today. The merger was supposed to take AMR out of bankruptcy, but that bankruptcy exit plan is now unlikely to be approved. The companies have hired some powerful lawyers and vowed to fight the Justice Department's decision.
JPMorgan Chase (NYSE:JPM) ex-traders have been criminally charged with covering up trading losses related to the London Whale fiasco. Federal prosecutors have charged two former traders for the company with falsifying books and records, conspiracy, fraud, and making false filings with the Securities and Exchange Commission. "This was not a tempest in a teapot, but rather a perfect storm of individual misconduct and inadequate internal controls," said one prosecuting attorney.
Follow Jacqueline on Twitter @Jacqui_WSCS
Don't Miss: Will a Low-Cost Apple iPhone Hurt More Than Help?