Exec Pledges His Loyalty to Microsoft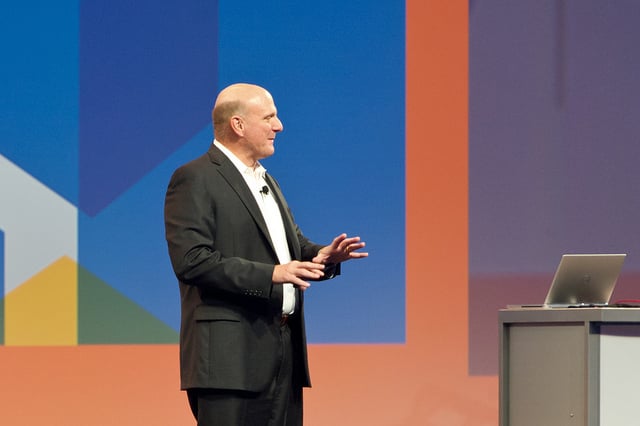 Microsoft (NASDAQ:MSFT) executive Satya Nadella said Tuesday in an interview with Bloomberg TV that he will remain with the company no matter who is chosen to replace Steve Ballmer as CEO.
"Microsoft is an exciting place to be at now. It's an amazing spot to be in," said Nadella, who is head of cloud services at Microsoft. When asked whether he planned to stay with Microsoft long term, Nadella responded "absolutely."
Microsoft's board has until August 2014 to find a replacement for Ballmer, who made the surprise announcement this August that he would be retiring in 12 months. The company's CEO wish list has reportedly been narrowed down to five candidates. External candidates include Nokia's (NYSE:NOK) Stephen Elop and Ford's (NYSE:F) Alan Mulally. Internal candidates include Nadella and Skype CEO Tony Bates.
Microsoft is working to replace Ballmer as quickly as possible. The company has underperformed competitors Apple (NASDAQ:AAPL) and Google (NASDAQ:GOOG) in key areas like smartphones and search in recent years and desperately needs a change.
In particular, Microsoft needs to better compete in mobile computing. The company's Surface tablets and Windows Phone platform have failed to make much of a dent in the tablet or smartphone markets. Microsoft recently purchased Nokia's smartphone unit for $4.7 billion as a way to have more control over Windows Phone devices, and how the company's new CEO runs the recently acquired unit will determine whether Windows Phone can become a real competitor to smartphones made by Apple or those running on Google's Android operating system.
Nadella remains confident that Microsoft will be able to adapt to the changing tech industry under new leadership. "It's not like there wasn't any change we had to navigate over the past 30 years," he said in his interview with Bloomberg TV in Paris. "If we didn't know how to do it, we wouldn't be here. We've shown our ability to re-engineer ourselves."
Nadella refused to comment on the current state of the company's CEO search.
Follow Jacqueline on Twitter @Jacqui_WSCS
Don't Miss: Here's How Microsoft Helped Create Apple's iPhone.