Facebook: Here's the Sweetest Engineer-Wooing Campus in the Known Universe
Facebook (NASDAQ:FB) has received permission to start building its second campus in California. According to Engadget, Menlo Park authorities have approved celebrated architect Frank Gehry's design into reality. This second campus will be adjacent to Facebook's existing one and will have almost 434,000 square feet of space across 22 acres. Menlo Park's city counsel member Kirsten Keith commented that she "feels very lucky that we'll have a Frank Gehry building here."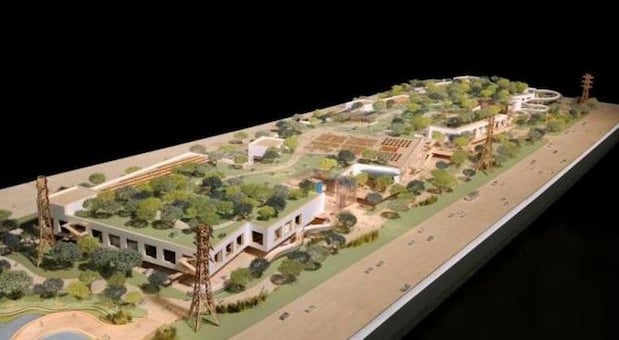 A mock-up of Facebook's coming second campus.
Menlo Park's Mayor, Peter Ohtaki joked "Where's the like button?" after the city counsel voted 4-0 to approve construction. The new campus will feature a rooftop park with oak trees and rise to a maximum height of 73 feet in some places, though the average height will be about 45 feet, according to Mercury News. Facebook's existing campus is no slouch either.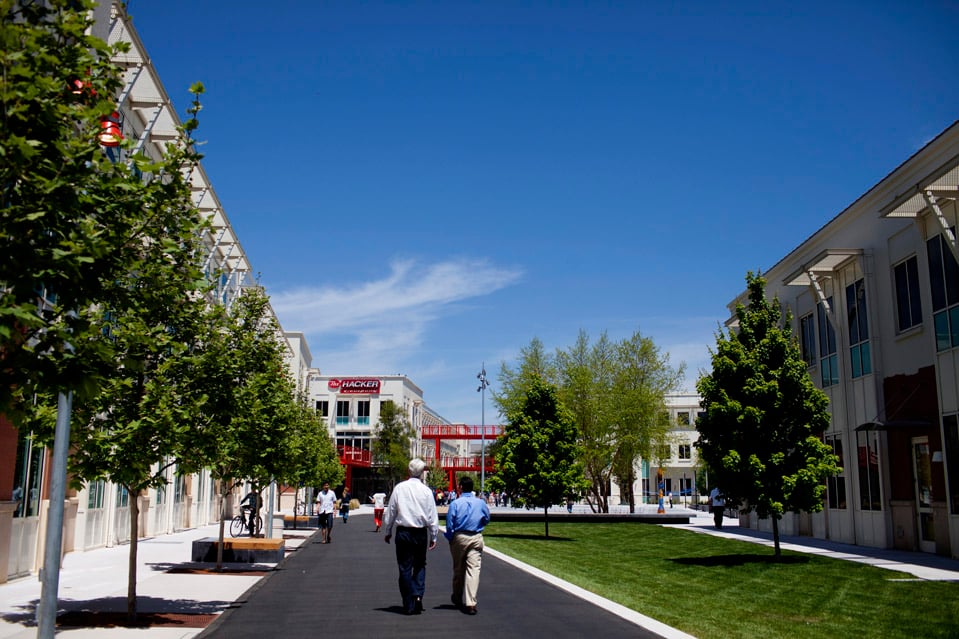 Facebook's existing campus is beautiful.
Massive, beautiful campuses that resemble university campuses appear to increasingly become the norm for large tech companies. Google's campus is similarly impressive and Apple has started construction on a new campus–dubbed "Campus 2″–as well.
Google's (NASDAQ:GOOG) existing corporate campus–called the "Googleplex"–was designed with a "green" theme in mind. Since 2007 it has had a number of solar panels installed on rooftops that provide considerable power for the campus.
Google went for a green look with its campus.
The campus's four core buildings provide a little more than 500,000 square feet of space. It also includes two small swimming pools, a gym, free laundry facilities, sand volleyball courts, and eighteen cafeterias.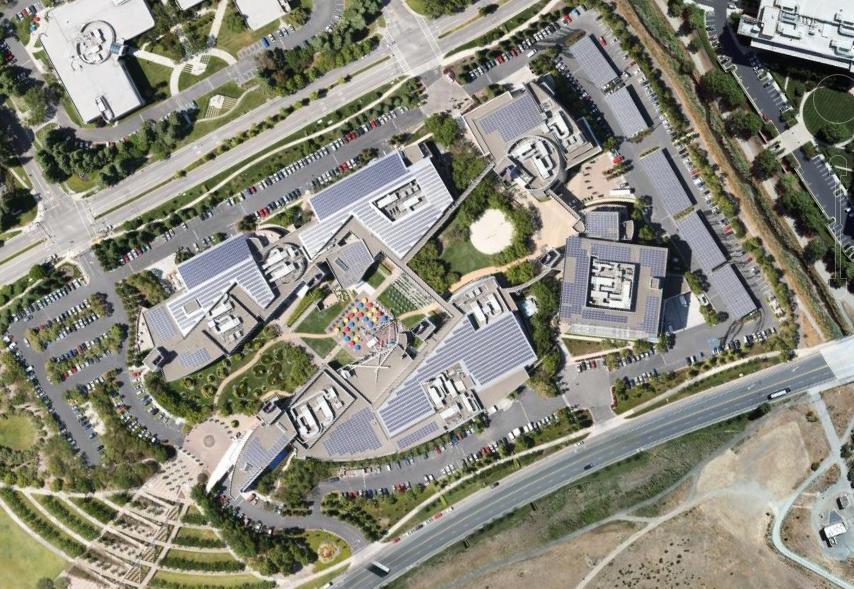 It is even more impressive from overhead.
Of course, Apple (NASDAQ:AAPL) plans for its coming "Apple Campus 2″ to blow its competitors away. Facebook? Google? Who is that?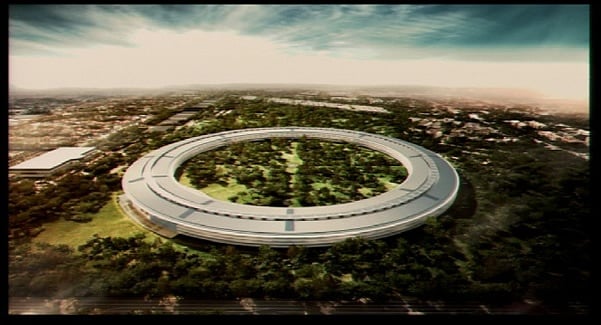 This mock-up of Apple's coming "Campus 2″ shows how Apple will play on its street address–"1 Infinite Loop"–with the architecture.
Apple's design was created by architect Norman Foster. The company hopes to start moving employees into the new campus–while retaining the old one at 1 Infinite Loop–by 2016, according to Apple Insider. A key feature of the new design is underground parking lots. The design kind of looks like a spaceship doesn't it?
As Apple, Google, and Facebook all vie for the most talented engineers, their campuses come increasingly into play. Almost like they are universities trying to recruit the best students. New college graduates lucky enough to work for one of these companies will feel like they never left school when they go to work.
Don't Miss: Is the College Debt Bubble Finally Bursting?