Facebook More Valuable Than Intel: Er, What?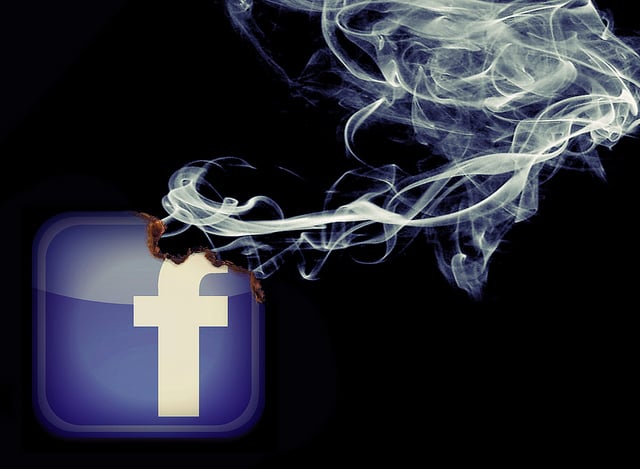 On January 9, 2014, Facebook (NASDAQ:FB) stock closed out the trading session at $57.22 per share, which calculated out to roughly $140 billion in market capitalization. Meanwhile, Intel (NASDAQ:INTC) stock closed out the same January 9 session at $25.31 per share, which calculated out to a mere $125 billion in market capitalization. Sophisticated traders may attempt hedge their bets by initiating a program to short Facebook while buying up Intel positions.
Over the long-term, however, significantly overvalued Facebook shares do not bode well for the viability and returns of the aggregate technology economy. Conservative investors may consider avoiding commitments to both Facebook and Intel investments and waiting patiently on the sidelines. Ironically, this Web 2.0 economy appears to be the second coming of Alan Greenspan's "irrational exuberance." Be advised that Facebook and Intel fiscal quarters largely coincide with calendar years, which does somewhat facilitate apples-to-apples comparisons.
Do Not Short Facebook Stock
Traders initiating short positions in Facebook would borrow shares from other investors and immediately sell those shares for cash. At a later date, the short sellers will re-enter the market and buy-to-cover Facebook shares to make good upon the original stock loan. Short sellers would therefore turn profits, if Facebook stock were to have actually declined, after opening up the short position. Be advised that Facebook did make its May 18, 2012 IPO debut at $38.00. The majority of Facebook short sellers may have gotten routed over the past eighteen months.
Famed British economist John Maynard Keynes once proclaimed that, "markets can remain irrational longer than you can remain solvent." Stock prices theoretically range between zero and infinity. As a benchmark for United States large capitalization stocks, the Standard & Poor's 500 Index has averaged 11 percent annual returns since its 1957 inception. These odds do generally make for a risky proposition in short selling. A short squeeze occurs when traders aggressively enter buy to cover orders to mitigate losses, and often explains the sharp advance of a formerly beaten down stock upon heavy volume.
In Q4 2008, The Federal Reserve Board dropped the federal funds target rate to an unprecedented zero, amid the severe housing bust and credit crisis. Numerous Federal Reserve officials have suggested that monetary policy will remain accommodating into the near future. Capital is therefore most likely to flow into the riskiest securities, such as Facebook stock, at this junction in time. Rival Web 2.0 firm Amazon (NASDAQ:AMZN) does carry a market capitalization price tag above $180 billion. Over the past five years, Amazon has remained barely profitable upon tens of millions of dollars in revenue. For Q3 2013, Amazon actually took a $41 million loss off $17.1 billion in revenue.
Moore's Law
Moore's Law theorizes that the number of working transistors that may fit upon one particular integrated circuit doubles every other year. Moore's Law has been largely behind the current secular consumption shift away from desktop computers and towards mobile devices. On January 9, 2014, research firm Gartner released a report indicating that global personal Q4 2013 personal computer shipment volumes contracted by 6.9 percent upon a year-over-year basis. Gartner officials have foreshadowed that tablet sales would accelerate at the expense of personal computer shipments through 2014.
Both Gartner and the International Data Corporation have already forecast that tablet sales will overtake personal computer sales by the end of 2015. Facebook and Intel managers, however, have appeared somewhat behind the curve in regards to dealing with the implications of Moore's Law. Intel has historically classified its businesses according to PC Client, Data Center, Software and Services, and PC Client operating segments. Other Intel Architecture has been designated as a catchall category that does include mobile chip sales. Over the past three years, the PC Client group has generated roughly two-thirds of total revenue at Intel. Meanwhile, the Other Intel Architecture division has accounted for a mere 8 percent in total net sales at the company through this same three-year time frame. Intel has banked $38.9 billion in revenue through the first nine months of 2013.
Of this amount, the PC Client Group and Other Intel Architecture generated $24.5 billion and $3.0 billion in sales, respectively. Other Intel Architecture, however, did rack up $1.8 billion in operating losses through the first three quarters of 2013. Intel has yet to establish itself as a real player within the mobile chip market. A Company Overview indicates that ARM (NASDAQ:ARMH) designs power more than 95 percent of all smartphones. The Qualcomm (NASDAQ:QCOM) Snapdragon chip, based upon ARM architecture, is the go-to engine driving premium Android and Windows handsets.
The shift towards mobile may adversely affect the Facebook business model. Obviously, less space is available upon the 4-inch Apple (NASDAQ:AAPL) iPhone 5S display than is available upon the 15-inch MacBook Pro screen, for website engineers to jam the interface with advertisement links. For now, Facebook has identified 728 million Daily Active Users (or, DAUs) and 1.19 billion Monthly Active Users (or, MAUs) through September 2013. September 2013 Facebook Daily Active User and Monthly Active User counts have tacked on 25 percent and 18 percent year-over-year increases, respectively. Facebook mobile advertising sales accounted for roughly half of all Q3 2013 advertising sales at the company. Last January 2013, Facebook founder Mark Zuckerberg began to refer to Facebook as a "mobile company."
The Bottom Line
Again, Wall Street has applied a current $140 billion market capitalization price tag onto Facebook. Still, Facebook has banked a mere $977 million in net income upon $5.3 billion in revenue through the first nine months of 2013. At best, Facebook would finish up this 2013 fiscal year having taken down $1.5 billion in earnings. Facebook now trades for a near 95 times current earnings. Year-over-year, Facebook revenue has increased by 60 percent between Q3 2012 and Q3 2013. Although still impressive, revenue growth is actually decelerating sharply at Facebook. The Facebook Form S-1 Registration Statement revealed annual revenue figures of $777 million, $2 billion, and $3.7 billion between 2009 and 2011. Facebook stock is now priced to perfection and any future earnings miss may trigger a severe correction in share prices.
Intel Corporation, at $125 billion in market capitalization, prices out beneath Facebook. Intel, however, may actually close out the 2013 fiscal year with $10 billion in earnings on the books. At this level of performance, Intel would trade for an estimated twelve times current earnings. Recent annual Intel earnings statistics, however, have been on the decline. Intel banked $12.9 billion and $11 billion in net income for 2011 and 2012, respectively.
Again, traders should avoid attempts to exploit would appear to be hedging opportunities between Intel and Facebook shares, puts, and calls. Relative to Facebook, Intel may be a value trap. Any looming correction in Facebook shares may also adversely affect Intel stock market performance, as a part of Web 2.0 economy contagion. In this environment, conservative investors buying in to consumer staples stocks, such as Coca Cola (NYSE:KO) and Altria (NYSE:MO). Consumer staples stocks return larger percentages of capital back to investors, in the form of dividends and stock buybacks, without assuming the full weight of Silicon Valley boom and bust risks.
More From Wall St. Cheat Sheet: